The head of Marriage Division of the Registrar General's Department, Mr Oladele Kwaku Aribike, says would-be couples can marry under the ordinance without necessarily going through customary marriage.
According to him, customary marriage is not compulsory, adding that, "you can contract customary marriage without ordinance and ordinance marriage without customary marriage."
He told The Mirror in an interview that although it is significant for a would-be couple to honour their parents and seek their blessings before marriage, in the event where parents are being "unreasonable"; a couple can skip the customary marriage and marry under ordinance.
Mr Aribike, who is also the author of Marriage Registration and Divorce in Ghana, Law and Procedure, explained further that customary marriage was not compulsory because the three forms of marriage – customary marriage, marriage under ordinance and Mohammedan marriage – were independent of each other.
"The Bible says we should honour our mother and father so that it will go on well with you in life, it's the only commandment with a promise. So, if you want to enjoy your marriage, you have to make sure that you give due honour to your parents. Let them come in and support you and do the right thing. But the other aspect is that if your parents are being unreasonable what do you do?"
Citing an example, Mr Aribike said, "A young lady who was living with her single mother wanted to get married. The lady was about 25 years and the mother 50 years but the mother asked her to wait until she was married. In this case, the mother is not being reasonable. In that scenario, she can go and talk to some of the elders in the family or pastor so that they can advise the mother. However, if she still insists that she wants to get married before the daughter, then the daughter can go ahead and get married without her consent."
He explained that, in effect, what was being done after a couple marries customarily and then under the ordinance, was simply a conversion of the former to the latter.
"Most at time, what people do is, before they go to church or to the assemblies to marry under ordinance, they first marry under customary law. In that case, they are converting customary marriage into ordinance marriage."
History of ordinance marriage
Mr Abirike explained that ordinance marriage came into force in 1884 with the introduction of Christianity into Africa, and for that matter Ghana to circumvent the demands of the customs at the time because people who had converted to Christianity found it difficult to marry from families which held on to the traditional religion and customs.
"So they had to pass the marriage ordinance to get around the demands of the customs. So you can marry under ordinance or you can go through Christian marriage without first going through customary marriage. It is not compulsory," he said.
Blessing is not ordinance marriage
Mr Aribike also noted that some couples, after the customary marriage, had resorted to blessing their marriages in church, and further clarified that blessing of a marriage in church was not the same as the ordinance marriage.
"There's a difference between blessing of marriage and ordinance marriage. In some of the churches if you marry under customary marriage without going to church for them to pray over the marriage, you cannot take communion. So, some, after customary marriage, go to the church for it to be blessed. But that's not the same as ordinance marriage."
He explained that to be married under ordinance required that the venue of the event be licenced, and that a gazetted pastor officiates the ceremony.
"Blessing is a religious practice that can be done in any church but not ordinance marriage," he clarified.
Source: graphic.com.gh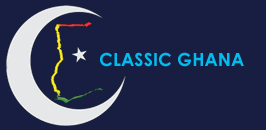 Latest posts by Classic Ghana
(see all)