JUST the word "diet" makes us groan inside. Following the right diet plans for effective weight loss is not always easy.
The unknowns that come along with eating healthy, choosing the right foods, not breaking your own rules, and keeping up with a regular exercise routine while also balancing your meals…Yikes!
Trying to manage a healthy lifestyle and nutrition can take some time to get used to. It almost makes you want to say "To heck with it!", right? Who needs a diet plan?
Well, before you throw in the towel, you need to be aware of the various mistakes people make when creating plans that can stand between you and your weight loss.
Knowing these mistakes can serve as a guide to help you avoid the pitfalls and reach your goals. So, keep them in mind and remember to avoid them — it'll make your life a whole lot easier if you do.
With that said, here are the 10 diet and weight loss mistakes you need to avoid.
1. Following an unsustainable or crash diet
Sustainable does not mean losing weight fast, even if the speedy options might be the diets you want to go for. Those "crash diets" are not only bad for you, but they're also impossible to stay on.
Those diet plans might help you lose some weight quickly but once you've lost the weight, you'll more than likely turn to your old habits and gain back even more weight.
Source: yourtango.com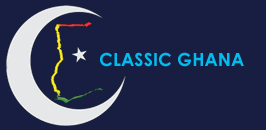 Latest posts by Classic Ghana
(see all)