Until all of her body is covered with tattoos, Ghanaian actress Jasmine Baroudi says she is not ready to stop inking her skin anytime soon.
The actress who already has 18 different tattoos on her back alone says she loves them so much and has plans of adding more until she is covered all over with with body art.
"I don't really care what anyone thinks about my tattoos and nothing is going to stop me from adding more to what I already have.
"I have had them for a while now and all my tattoos mean something to me. I have the names of my mother, father and daughter inked into my skin', she told Graphic Showbiz in an interview on Saturday, November 24.
Although Jasmine admits the process of tattooing her body is painful, they look beautiful afterwards and she is determine to have some more because they mean a lot to her.
"I think of the tattoos before I have them done on my body because I know they will be there forever. I don't just do them for the love of it" she stated.
Jasmine who is a mother to a two-year-old girl says, motherhood has made her a better person.
"I used to live my life anyhow but ever since I had my daughter, I have become more responsible now.
"Everything is now about my daughter and as a mother, there are certain things you cannot do such as smoking which I put a stop to" she said.
According to Jasmine, she thinking about having a second child soon. "I now understand how motherhood works and I wouldn't mind getting my daughter either a brother or sister" she said.
Jasmine who seemed to have lost a lot of weight when this reporter met up with her said what she does to her body is no one's business because she is the only one who decides what she wants to do with her body when she was asked about it.
"I can decide to either put on weight or lose it based on my mood. Every year, I decide on what to do with my body and I want to be slim this year" she revealed.
Known for movies Shattered Romance, Potomanto, Devil In The Detail, Love or Something Like That, When Love Comes Around, Sinking Sands and Single and Married, Jasmine believes the dwindling fortunes of the nation's movie industry will pick up soon.
"Yes, the movie industry is not in its best state at the moment but I strongly believe it will bounce back again" she added.
Source: Graphic Showbiz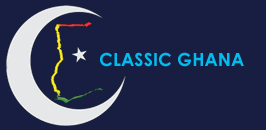 Latest posts by Classic Ghana
(see all)