Officials of the Ghana Education Service (GES) have disclosed that 19 girls were confirmed pregnant while writing the just ended Basic Education Certificate Examination (BECE) in the Bolgatanga Municipality and the Bongo District of the Upper East Region.
Mr Elvis Apam, and Mr Moses Nyaaba, Bolgatanga Municipal and Bongo District Examination Officers, made the disclosures to the Ghana News Agency (GNA) at separate interviews and indicated that there were 13 girls visibly pregnant and writing the exams in the Bolgatanga Municipality while the other six pregnant girls wrote the exams in the Bongo District.
According to them, 18 candidates including six boys and 12 girls in the Bolgatanga Municipal and 22 candidates made up of 11 boys and 11 girls in the Bongo District failed to turn up for the examination.
Even though the Bolgatanga Municipal Examination Officer could not assign reasons for the candidates inabilities to write the exams, Mr Nyaaba indicated that some of the candidates were reported to have travelled down south and others were indisposed.
This year, the Region registered 21,140 candidates, which included 10,432 boys and 10,708 girls from 563 schools of which 477 are public schools and 86 are private schools. There were 83 examination centres.
Source: GNA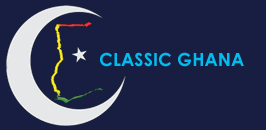 Latest posts by Classic Ghana
(see all)