The 2018 Miss Ghana beauty pageant, one of the oldest and the longest running beauty contests in Ghana, has been launched at the Kempinski Hotel Gold Coast City in Accra, on Thursday, August 2, 2018.
The annual event, organised by Exclusive Events Ghana, seeks to select queens, who best fits the agenda of the Miss Ghana Foundation.
The queens, are expected to use the medium to change and transform the lives of people in rural areas/villages and deprived communities and to help empower the vulnerable in society.
Madam Inna Mariam Patty, Chief Executive Officer of Exclusive Events Ghana, emphasized the need to redirect the essence of the pageant, which has moved from monetary gains to working vigorously to touch the lives of Ghanaians in the Miss Ghana Foundation.
"The Miss Ghana brand has always symbolized beauty with a purpose and every contestant, eventual queen and runner up are encouraged to uphold certain values or be an embodiment of certain values.
"All the ladies we look out for must be intelligent and above all must be passionate about service to mother Ghana and in the interest of serving mother Ghana. That is being selfless and not about the car, cash or crown and you would definitely be rewarded after serving your country,'' she said.
She said the auditions for this year's pageant is expected to commence soon, as they are poised to include Ghanaians from the diaspora, who are interested in contributing to the development of mother Ghana.
"Auditions should start hopefully in the next two weeks, we are keen on inviting Ghanaians from the diaspora and it has happened before in 2003, where the winner was Ghanaian but from the disapora.
"So we are very keen on opening the platform for all Ghanaians over the world to come and contribute their quota to society and sell Ghana positively to the world,'' she noted.
This year's launched was graced by former winners of the pageant as well as some royal guests and various players in the industry who are looking forward to successful pageant void of any setbacks.
Source: GNA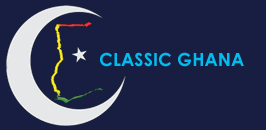 Latest posts by Classic Ghana
(see all)