At age 27 and a fresh Msc. Petroleum Geoscience Graduate, Ethel Laurel Akafful has worn a coat of many colours. She's been a teacher, handled mini businesses and sold items from wrist watches to men's shirts.
But those aren't her final destination nor where she wants to be.
After her Senior High School education in 2011 and even before, the idea of engineering had fascinated her.
She just wanted to pursue anything engineering and the field of the course mattered less to her.
''When it was time for university, I chose only engineering courses. I just wanted to be an engineer. I thought that if I do engineering I could work as someone who mines gold but I was offered earth science"
Although she had no idea what Earth Science was about and the responses from the  few people she asked around was rather dispiriting, she forged ahead and accepted the course after a man at  the University of Ghana encouraged her and explained that she could even work in the mining sector
The mention of Mining hit close to home. Exactly the career life she wanted to build.
Born at Abomosu in the Eastern Region of Ghana, Her mom was a petty trader and dad was a farmer who also dealt in gold and diamond.
So by age 8, she and her siblings were already well attuned about these minerals.
"We were very young but we knew what gold was at that age. When it rained heavily, we go to the gullies and pick pieces of gold put them in a mercury container. After some time, we get bigger sizes and sell to my dad," says Miss Akafful.
"Sometimes when my dad is absent and people come around I'm able to weigh the gold and buy on his behalf."
Her early start in the Resource Industry combined with her passion for engineering landed her l into the Oil and Gas industry.
Today, she is the Founder of Laurel Gas Resources – a company she started upon completion of her first degree in 2018 although the idea was nurtured in 2017.
Laurel Gas Resources is a clean energy distribution company that uses technology to promote the broad and safer use of Liquefied Petroleum Gas (LPG) in Ghana.
She quickly admits there are a sizeable number of LPG distribution stations scattered around, but her business model is looking to remedy three major anomalies in the system: safety, accessibility and convenience
Locating nearby gas filling station has been a perennial challenge as consumers often have to carry heavy gas cylinders or get taxis, trotros (Public transport) to and from the station incurring extra cost.
Aside the cost and inconvenience, lies the issue of safety in transporting the cylinder to the home or its location, fitting it appropriately and ensuring its overall safety.
If LPG is not stored or handled with care, a little glitch could cause accidents that could result in life threatening injuries and in extreme cases, fatalities.
This is where Laurel Gas Resources step in by offering free safety examination and education in homes to ensure the safety of LPG right from refilling to maintenance.
"If you go to the gas station and the pump (of the gas cylinder) has been tampered with, you wouldn't know. We make sure you get value for your money. We buy the gas on your behalf and we transport it conveniently and safely." Miss Akafful said in an interview with Business World Ghana.
"We help you fix your cylinder, offer advice on what to do when we detect faults, we check the position of your cylinder, check regulator, valve, etc.," she added.
The current  LPG distribution model, falls short of  safety standards. The challenges span across quality, safety and security.
And if there's any image she would like to create in your mind upon interaction with her, it would be 'Safety first'- Safety for households and companies that dependent on LPG for operations as the company itself continues with its free education for households.
She is looking towards a future where technology and innovation would drive LPG distribution in the country, a tailored service for clients, and a resolve of all bottlenecks impeding easy access to LPG in Ghana. That she is working on
"So every innovation, every new thing we are doing in the industry is towards a safer and affordable means of getting LPG for homes and offices."
The government's Cylinder Recirculation Model of LPG distribution has key among its objectives to increase LPG penetration from 24% to 50% by 2030.
And it's crucial the private sector, such as Laurel Gas Resources gets involved to complement government's effort in our quest deepen LPG penetration while revolutionising the sector.
By Pamela Ofori-Boateng
Source: Business World Ghana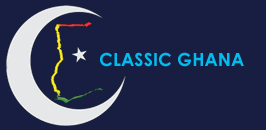 Latest posts by Classic Ghana
(see all)