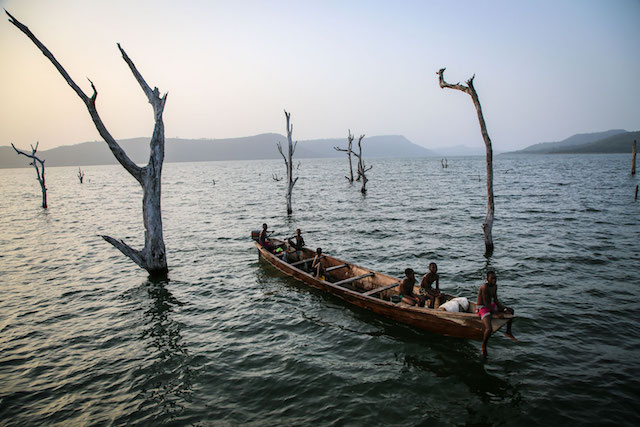 Six persons, made up of four females and two males, drowned when the canoe in which they were travelling on the Volta Lake capsized at Adzamansu, a village in the Biakoye District in the Oti Region, last Tuesday.
Four others managed to swim to safety.
One of the victims was identified as Evelyn Gadagoe, a form three student of the Kadjebi-Asato Senior High School.
Reports indicate that she was on her way home from her okro farm on the other side of the lake.
Police confirm
The Police Commander for Nkonya, DSP David Asirifi Donkor, who confirmed the incident to the Daily Graphic yesterday, said information gathered from eyewitnesses indicated that the passengers on board the canoe were returning to their villages after going to work on their farms.
He said along the journey, the canoe met strong winds and capsized.
Failed rescue attempt
DSP Donkor said some fishermen who witnessed the incident quickly jumped into the river in an attempt to save the victims, but they could not rescue them as it was too late.
An SOS was then sent to the Nkonya Police who, within minutes, dispatched a search and rescue team to retrieve the bodies, which were subsequently deposited at the morgue at Kpando.
"We quickly run to the place to rescue them, but, unfortunately, they were dead," DSP Donkor said.
The devastated parent of one of the deceased said he was horrified at the news and could not fathom why his child would venture on such a perilous journey.
The Kpando Divisional Police Command has taken over the case and subsequently began investigations into it.
Accidents on lake
The Volta Lake is notorious for boat accidents, which have resulted in the loss of many lives over the years.
In May last year, seven  persons reportedly died when a boat carrying an unspecified number of people capsized, leaving 10 of them feared drowned.
The boat, which was carrying mostly traders from Dzemeni in the Volta Region, was heading to Donkorkrom in the Afram Plains area of the Eastern Region when it capsized midway through the journey near Anivizi, a village along the Volta Lake.
Again, on August 3, 2019, four persons died when a canoe carrying 10 members of the Assemblies of God Church from Senchi to Old Akrade in the Asuogyaman District in the Eastern Region capsized.
In May 2016, 16 people drowned when a boat carrying about 60 people from Nantwekope to Yeji capsized.
A key finding of most of the committees of enquiry on accidents on the lake is the poor management of transportation safety on the lake.
Three persons also drowned on the lake at Doffor-Adidome, a fishing community along the Volta River, when their boat capsized.
The incident, which happened in May 2012, was said to have occurred when the canoe carrying seven passengers from Doffor-Adidome to Volivo in Osudoku was caught in a severe storm.
Source: Graphic Online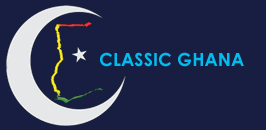 Latest posts by Classic Ghana
(see all)