The reality of the novel Coronavirus (Covid-19) is gradually setting in and upending every aspect of our lives, with small businesses badly hit.
Uncertainty looms over for  entrepreneurs and employees alike but instead of panicking with no results, why not come up with action plans/strategies that helps you survive the tough time.
Below are 6 action points to help businesses weather the Covid-19.
1. Financial Cuts– As businesses lose out on deals and customers, it's crucially important that companies cut down on expenses that do not necessarily bring in valuable income to the company. This can be done by listing all needs, and focusing on items or things that are of top priority to spend on. Eg. If you often employ a consultancy company for basic research work you may consider having some of your employees work on them to save money.
2. First things first – Businesses should initiate new payment strategies as we are in a new era now. So if there are payments to make or any expenditure, consider releasing money for only urgent payments. Eg.If there are services you pay upfront for a year or two, consider paying monthly or whichever interval that suits you so that the rest could be used for other pressing matters. Remember we are dealing with scarce resources.
3. Negotiation– This is where your excellent negotiation skills comes to play. Negotiate on everything negotiable from rent, to products and services. If you office rent is due and you are in a position to fully settle it, you still have to negotiate with the property owner to facilitate monthly payments so the rest of the funds could be reserved for future occurrences in case the pandemic takes an unexpected turn, then you have something to rely on. Negotiate with suppliers, service providers partners etc. for great deals and flexible payment plans.
4. Incentives– The government and Finance institutions should have incentives, tax waivers or some kind of support to cushion businesses in these peril times. Search for such opportunities and put in an application . If there aren't such interventions, the time is rife for businesses to come together and urge government to consider it. Going in for flexible loan is also an option. However, loans aren't free monies and it's imperative to measure the status of your business before arriving at a loan decision. Private people with resources to support smaller business are offering deals to  cushion them.Quite recently, Ghanaian company McDan Group of Companies announced an emergency funding support for small business owners to produce hand sanitizers.
5. Tweak business model– It's not all gloomy as a slew of businesses  are capitalizing on the Pandemic and a little tweak in your business model could maintain business flow. Companies in manufacturing could explore production of hand sanitizers, tissue, toilet papers, disinfectants, liquid soap among others as they are in high demand.  Quite recently, two of the country's leading alcoholic beverage producers- Kasapreko Company Ltd and GIHOC Distilleries have delved into the  production of hand sanitizers. Global company, General Electric is teaming up with Ford Motor and 3M to produce face masks and other hospital supplies as demand keep soaring. Developers/Programmers can partner with grocery shops to develop apps to streamline delivery services where consumers can access groceries promptly without sacrificing comfort. Delivery service is highly sought after and could be one avenue small business owners could make additional income.
6. Communication– One tool to keep customers/ clients in these times is to develop strong communication via emails, and all social media platforms possible to initiate timely interactions with customers/clients on when goods and services are available or not available.
As history clearly depicts, this will surely pass. Let's hope for the best as we prepare for worst.
By: Pamela Ofori-Boateng/ Business World Ghana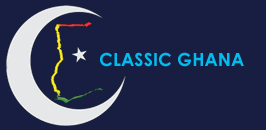 Latest posts by Classic Ghana
(see all)