The Western Togoland separatists calling for succession in the Volta region has struck again causing fear and panic in Ghana.
The armed separatists of about 50 are reported to be locals of Mepe, Aveyime, Battor, and the surrounding communities.
However, about 30 of the separatists of the Western Togoland group have been arrested in the Volta Region.
The armed separatists are said to have attacked the Aveyime and Mepe Police Stations in the North Tongu District of the Volta Region, making away with weapons after forcing their way in early hours of Friday.
According to an eyewitness, the violent separatist naked the police officers on duty, took their weapons, and locked them in the cells before breaking into the armoury.
Sands were used to block the Mepe-Sege road and the Accra-Ho road at Juapong with burning of tyres as the group chants war songs. The Police in a Facebook post advised commuters to and from Accra to Ho, Aveyime, Adidome, Mepe, Akuse, Sogakope and Aflao of likely traffic due to security operations within those areas.
Ghanaians are calling on the government and individuals to step up and wisely address the Western Togoland issue before it escalates.
Many Ghanaians are not in support of the separation as they believe that there is no such thing as the Western Togoland and Ghana remains Ghana without any division.
Source: African Post online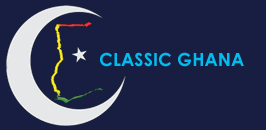 Latest posts by Classic Ghana
(see all)