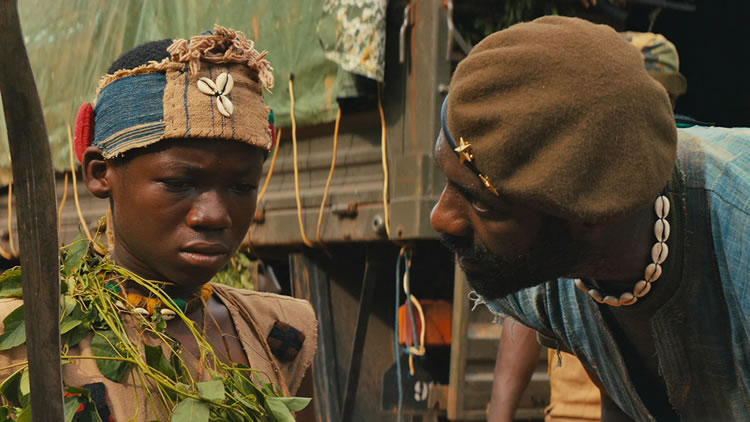 English actor of African descent, Idris Elba has disclosed that he is moved to tears anytime he watches Abraham Attah's masterful delivery of his role in Beast of No Nation released in 2015.
Abraham Attah played the role of Agu in the popular American thriller which had other cast members including Idris Elba, Ama k. Abebrese, Fred Amugi, John Arthur, and Ricky Adelayitor. Abraham Attah starred in the drama as Agu, a child soldier fighting in a civil war in an unnamed African nation.
In a radio interview with Kumasi's  Opemsuo FM, the 50-year-old actor mentioned that Abraham Atta's flawless performance in the movie constantly brought tears to his eye whenever he watched it.
He noted that the experience is a reminder of the wealth of untapped talents in Ghana.
He was emphatic that Africa had many skills, and was particularly proud of those who equally excel on bigger and globally recognised platforms.
"I shed tears anytime I watch the movie because Abraham Attah was spectacular. Today, Abraham Attah has now moved on to bigger and better things and I'm so proud of him. That movie  brought me to the realisation that there are many untapped talents in Ghana, Cote D'Ivoire or Sierra Leone and other African countries to be discovered and seen on the screens."
The actor also stated that he and his partners are getting ready to create a film studio in Ghana and throughout West Africa while he is currently in Ghana for a number of projects.
Idris Elba also mentioned that although a lot can be achieved in the film industry in Africa, the continent lacked the required facilities.
On Sunday, February 5, Idris Elba joined Asantehene Otumfuo Osei Tutu II at the first Akwasidae celebration this year which hosted many chiefs and traditional leaders from the region.
Source: Graphic Showbiz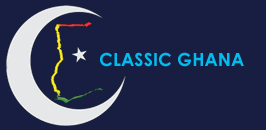 Latest posts by Classic Ghana
(see all)