Parliament on Thursday passed the Customs (Amendment) Bill, 2020 that bans the importation of accident and salvaged motor vehicles into Ghana.
The Act amends the Customs Act, 2015 (Act 891).
The vehicles comprise of wrecked, destroyed, or physically damaged by collision, fire, water or other occurrences as well as specified motor vehicles that are over 10 years of age.
The Act also increases the import duty on specific motor vehicles and provide import duty exemptions for the security agencies and officers of the security agencies, especially those who go on various assignments and peacekeeping in the interest of the country's security.
Graphic Online's Nana Konadu Agyeman who was in Parliament reported that the Deputy Minister of Finance, Mrs Abena Osei-Asare, moved the motion for the Customs (Amendment) Bill to be read for the third time, and it was seconded by the Member of Parliament for Wa West, Mr Joseph Yieleh Chireh.
The passage of Bill comes after the adoption and approval of the Joint Committees on Finance, Trade and Industry and Tourism report for amendments to be made in the Customs Act, 2015 on March 3, 2020.
The Customs (Amendment) Bill, 2020 seeks to provide incentives for automotive manufacturers and assemblers registered under the Ghana Automotive Manufacturing Development Programme (GAMDP).
The Customs (Amendment) Bill, 2020, which has seven clauses amended, was presented to Parliament by Mrs Osei-Asare on behalf of the Minister of Finance and read the first time in the House on Tuesday, February 25, this year.
The Bill was subsequently referred to the joint committees on Finance, Trade, Industry and Tourism for consideration and report in accordance with Article 174 of the Constitution and Orders 159 and 169 of the Standing Orders of Parliament.
Background
The government, in August 2019, launched the GAMDP to promote the manufacture of automobiles for both domestic market and the West Africa sub-region.
The programme is part of the efforts by the government to develop some strategic anchor industries that will promote economic development in the country.
Source: Graphic Online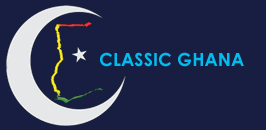 Latest posts by Classic Ghana
(see all)