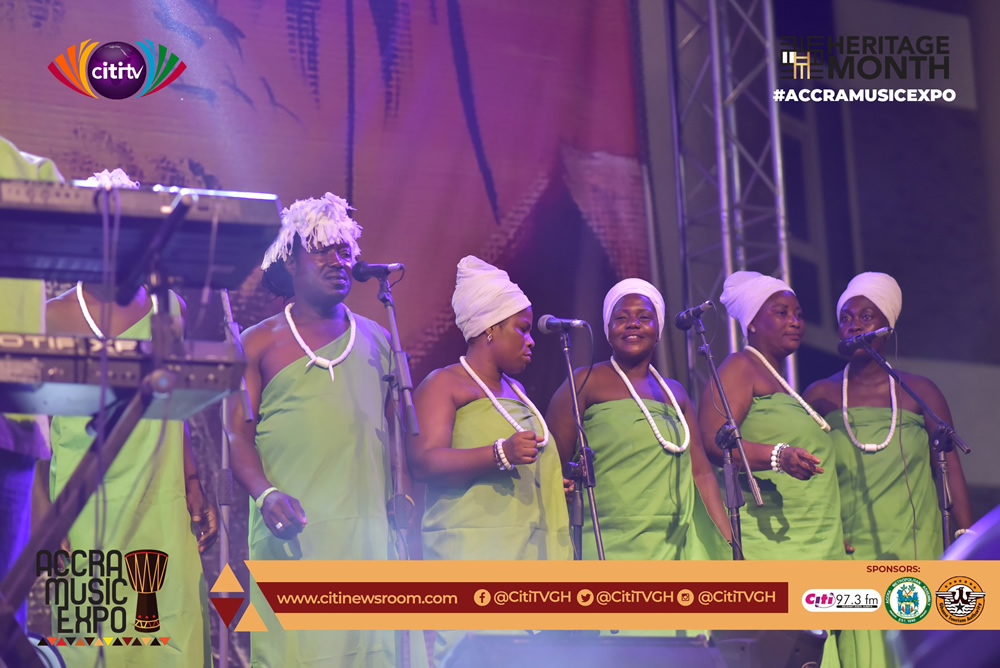 Music lovers were treated to great Ga music at the 2019 edition of Accra Music Expo at the forecourt of the Accra Metropolitan Assembly on Saturday, March 16, 2019.
The patrons had a good time enjoying music from Ga music ensemble Dromo Naa, Afro-soul artiste Cina Soul, 'Gyata Bi' singer Adane Best and the Evergreen Dance Band.
The show opened with Afro Soul artiste Cina Soul who thrilled the audience with her great compositions including the popular 'Ojorle.'
The Best Female Vocal Performance nominee of the 2019 Vodafone Ghana Music Awards did not just sing but also displayed awesome dance moves on stage.
The Evergreen Dance band who took over the the stage after Cina Soul performed a string of songs from E.T. Mensah, Ramblers Band and other Ga music greats whose songs gained prominence in post-colonial era.
The concert was not all about music. There was drama – a sketch by the Adabraka Drama Troupe.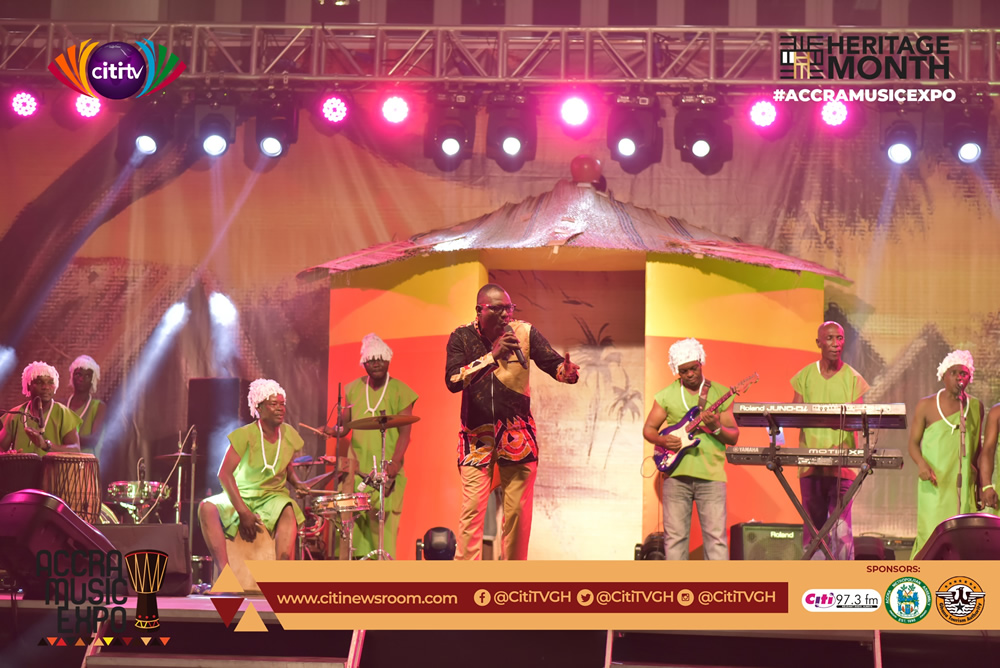 This stage act was in honour of the late actor, Ebenezer Lartey popularly known as Ataa Mensah who died on January 15, 2019.
The drama troupe demonstrated how the people in a community came together to organise the funeral of the deceased and celebrate him.
According to the Mayor of Accra, Mohammed Adjei Sowah, the assembly found it necessary to dedicate the concert to the memory of Ataa Mensah for his contribution to the movie industry and to Ga culture.
Ataa Mensah's contribution to the movie industry is significant to the projection of the Ga culture.
During the Saka Acquaye's era, all the dramas and films were in English language until the late Ataa Mensah decided to change the face of the industry by acting in Ga.
The show switched into a different mode when the 'lion' came on stage. 'Roaring' through melodies and rhythm, 'Gyata Bi' singer Adane Best was in his best element with his 'lion' – a prop which has always complemented and spiced up his performance.
He also did songs like 'Mama Mia', 'Zamunyamunya Mu', 'Mafio', among others.
His performance got a lot of people from their seat to dance.
Dromo Naa stepped in to wrap up the show.
The team also changed the ambience with their traditional Ga songs. Dromo Naa also were able to sustain the audience's excitement with their wonderful delivery.
The Accra Music Expo was a precursor to Citi FM's Music of Ghanaian Origin (MOGO) which takes place on March 23, 2019 at the National Theatre.
It is a special event focused on celebrating and promoting indigenous Ga music.
This is part of Citi FM's annual Heritage Month programme which is held in March to promote the Ghanaian heritage and culture.
The concert is organised by Citi FM and Citi TV in collaboration with the Accra Metropolitan Assembly.
Source: citinewsroom.com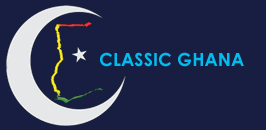 Latest posts by Classic Ghana
(see all)