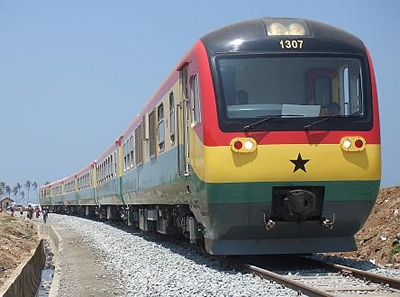 To see the 616-seater shuttle train between Accra and Tema back in full force is really good news.
The effort must be sustained and not made a nine-day wonder.
The catchment areas along the route are among some of the relatively new communities with a sizeable number of youthful population.
Those communities will consequently have a number of active workers, students and other commuters who unfortunately spend a lot of unprofitable hours each day in traffic.
Anyone familiar with travelling between Accra and Tema will know that whether using the motorway or the beach road, the traffic situation never seems to go away.
Patronage by commuters
One, therefore, sees some huge respite and a ready patronage by commuters if only the Ghana Railway Company Limited (GRCL) was to put out attractive packages and efficient services on the 30.8-kilometre journey from Accra Central Train Station to Community One in Tema.
The Daily Graphic in its February 16, 2019 issue reported on the plea of some of the initial commuters on the resumed Tema-Accra shuttle train. Key amongst the complaints was the high fare of GH¢5 being charged as a flat fee for a one-way ride.
Such comments from users must not be glossed over, since patronage will rely also on how stakeholders' concerns are quickly and efficiently addressed.
Advanced tickets
One believes that if the re-introduction of the rail services is properly managed and fares and other concerns seen to, commuters will readily patronise in view of the torturous traffic congestion that has characterised our inner cities.
With time, the company could even introduce advanced weekly and monthly rail passes which could work out cheaper to attract regular commuters on the Accra-Tema route.
Even for those who are not regular daily commuters, off-peak tickets could be introduced to cater for those who would want to take their time and go into town after the rush hours.
In this way, the shuttle service could continue to run and not go empty after the morning rush hours.
What it would mean for the GRCL is to conduct a bit of research on fares being charged by other commercial transport services on the same routes. With that information, they could reach a reasonable balance as far as realistic fares are concerned.
Creation of zones
It should also be easy for GRCL to zone the 30.8-kilometre route and apportion appropriate fares for each zone.
That way, those who do not travel the entire journey could also enjoy reasonable fares for their journeys, whether one way or for short destinations rather than the flat fare system currently in operation.
The successes of the Railways Company on the Accra-Tema route will be a test case for their future operations.
It is a route that will define the successful roll-out of other planned inner-city rail services, where hundreds of commuters struggle each day sitting in endless traffic jams either to get to work, school or execute other businesses.
The days of unproductive hours of just sitting in traffic for daily commuters will come to an end with efficient, well-managed and affordable rail services.
The other side of the coin is that if we have efficient and reliable train services, our roads will be less congested as many will park their vehicles and use the train rather than drive into the city.
With so much goodwill going for them, the GRCL will do well to introduce affordable seasonal tickets as done elsewhere.
That not only brings order into the system, it also helps the company easily monitor sales, while mobilising revenue upfront.
We wish GRCL well and hope they will be innovative to make our movements around easier and more convenient.
By Vicky Wireko / Writer's email: vickywirekoandoh@yahoo.com
Source: graphic.com.gh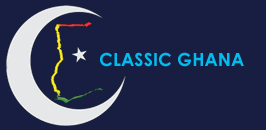 Latest posts by Classic Ghana
(see all)