IN September 2017, actress, Victoria Lebene told the Graphic Showbiz that she had found new love four months after her relationship with much older actor, Kofi Adjorlolo ended.
In that interview, she refused to name the new guy who she claimed understood her showbiz life but as with all things, the cat has finally been let out of the bag.
That man is none other that producer at Peace FM, Eugene Osafo Nkansah with whom she is tying the knot next week in Accra.
The wedding is set to take place on Tuesday, June 11 at an undisclosed location in Accra and the news has generated a lot of talk since it broke.
In a bid to keep the nuptials secret, the invitations they sent don't include the person they're marrying.
Eugene's reads: "Eugene Osafo Nkansah invites you to his marriage ceremony on…" without mentioning who he is getting married to and it's the same for Victoria Lebene.
Clearly, Victoria and Eugene were able to keep their relationship very much out of the public eye although reports indicate that some of Eugene's colleagues in the media were aware.
Showbiz reached out to Eugene, who is a blogger and also runs nkonkonsa.com and he finally confirmed that Victoria was his indeed intended bride. He said they would hold both the traditional and white weddings on the same day.
Showbiz extends hearty congratulations to Victoria Lebene and Eugene Osafo Nkansah and wish them well.
Source: Graphic Showbiz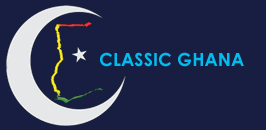 Latest posts by Classic Ghana
(see all)