Professor Kwame Karikari, Dean of School of Communication Studies, Wisconsin University, has called on African leaders to do more to position the African Union (AU) as the bastion of democracy and human rights as it is meant to be.
He said although the over half-century old organisation possessed a strong mandate to sanitize governments' activities and guarantee citizens rights, it had had little bearing on the local population.
He underlined the need for stakeholders including the media to help "awaken consciences on the institutions and their roles".
Prof Karikari was speaking at a two-day capacity building workshop  for journalists on the African Charter on Democracy, Elections and Governance (ACDEG), and the African Governance Architecture (AGA) – both guided by the objectives and principles enshrined in the Constitutive Act of the Union.
He said knowledge of the institutions was necessary to maintain its powers and to aid people to resist attempts by governments to devalue the processes of its courts and institutions.
The AU Day must be used to promote the Union, with the media creating more space for democratic issues as well as others that would bring the Union to the fore.
Prof Karikari also asked the media to help enhance positive development of the continent, and devise "more civilised methods in dealing with challenges of democracy in Africa".
"Government is not perfect machinery. It requires constant shaping, a responsibility that requires strong media activity, therefore media professionals must not initiate violence, but provide opportunities for constructive criticism", he added.
The workshop was organised by ActionAid Ghana under its "Mobilising civil society support for the implementation of the African Governance Architecture" with support from the European Commission.
It brought together journalists from Greater Accra, Brong Ahafo, Upper East, and Volta Regions.
Mrs Margret Brew, Advocacy and Campaign Manager, ActionAid Ghana said the aim was to promote effective reporting on ACDEG, and AGA, to increase awareness and demand implementation of policies in the country.
Source: GNA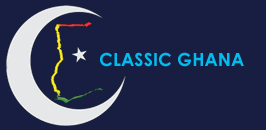 Latest posts by Classic Ghana
(see all)