A Kenyan student is the latest innovator of a solar-powered car, making it the third such vehicle on the continent.
Thirty-year-old Samuel Karumbo from the Kitale Polytechnic built the two-seat four-wheeler vehicle that features a solar panel at the back. It is said that the car can cover 50 km in a day but still runs on a low-speed motor that limits it from using energy faster.
30-year-old Samuel Karumbo from Kitale polytechnic has developed small solar-powered car at a small garage tucked in Langas Eldoret Town that can cover about 50 km in a day. pic.twitter.com/5ZYtmbRnNb

— Thika Town Today (@ThikaTowntoday) May 29, 2018
Karumbo, who converted his compound into a temporary workshop, was motivated by the absence of a low-cost car that would fit his needs.  He said:
I [dreamed of] owning a car and since I did not have enough money to buy one, I just sat down and remembered that I am an innovator. That is when I thought of coming up with a unique car, a solar-powered car that does not require any fuel.
Aside from moving from one place to another, the car can also charge phones and provide home lighting.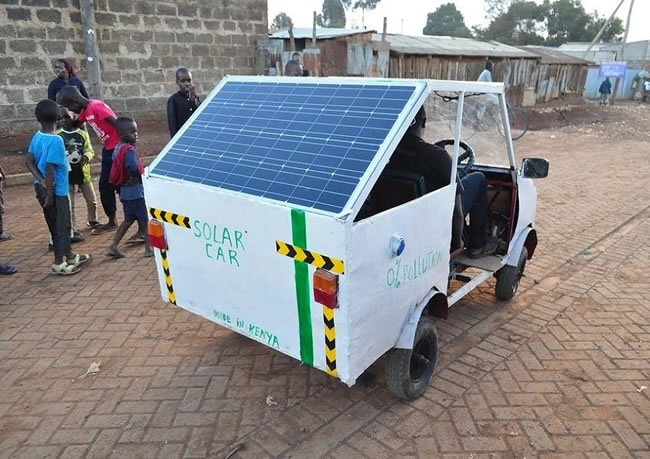 Karumbo is currently using the vehicle, and the resultant media attention, to create awareness on clean energy.
"One of the mitigating interventions that the country should put in place is to promote investments that work towards attaining the goal of using 100% renewable energy from sources such as solar, geothermal, tidal waves, the wind and even municipal waste as opposed to using fossil fuel generated power," he said to local news outlet Tuko.
In 2017, students at Ghana's Kwame Nkrumah University of Science and Technology built a 4×4 solar car.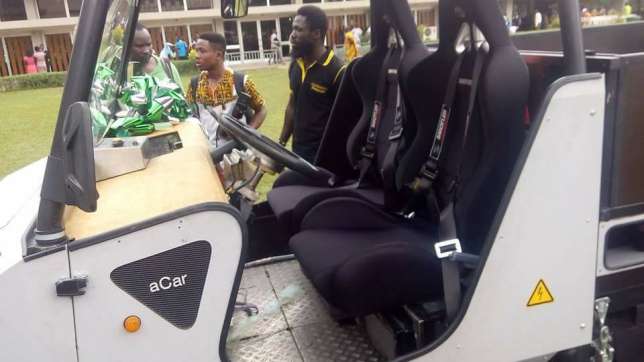 A group of students and lecturers at the University of Johannesburg in 2015 built the IIanga II vehicle, which went ahead to win the 2012 and 2014 Sasol Solar Challenge.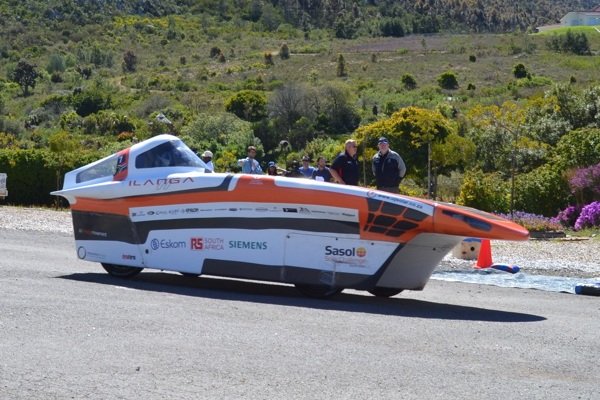 Uganda had planned to commercially produce solar buses, called Kayoola, but shelved the project to focus on producing diesel-powered pickup trucks. The bus was set to be Africa's first solar-powered bus.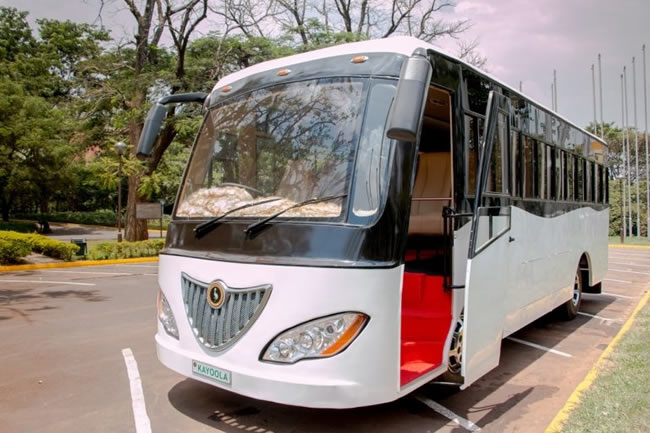 Source: face2faceafrica.com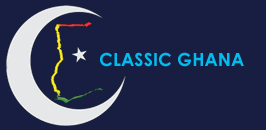 Latest posts by Classic Ghana
(see all)