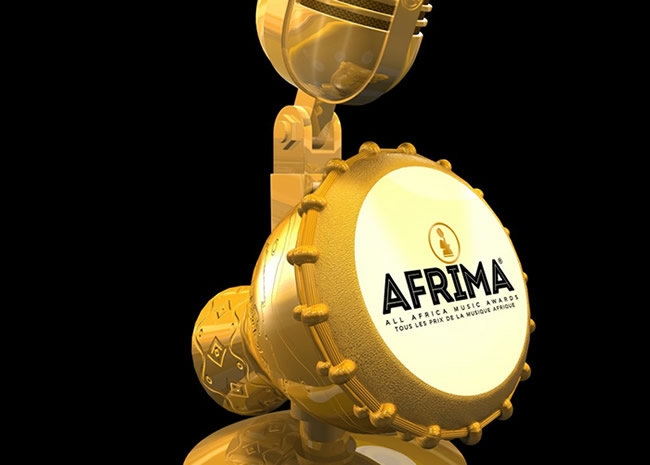 The All Africa Music Awards (AFRIMA), has unveiled the calender for the 5th edition of the biggest music awards on the continent, following a meeting and courtesy visit to His Excellency, the President of Ghana, Nana Addo Dankwa Akufo-Addo.
Mrs. Angela Martins, Director, Brand Communications, AFRIMA at the formal unveiling of the 2018 AFRIMA Calendar activities leading up to the 5th AFRIMA to the Awards ceremony on November 25, noted that it will preceded by 18 include musical conferences and concerts around the different regions of Africa, but more importantly, on May 25 (Africa Day).
She said the call for submission of works/song by African music professionals released within the eligibility period to compete for possible nomination in one or more of the 36 categories of the awards would also be opened on May 25, with sub submission ending on August 1, 2018.
Nana Addo Dankwa Akufo-Addo, the President of Ghana, lauded the initiative of AFRIMA in conceiving a platform that showcases Africa positively to the world through the creativity of the music talents and the distinctive African cultural heritage.
"The people of Ghana are proud to host the 2018 AFRIMA World Media Calendar Unveiling event and to receive the delegation of officials of AU and AFRIMA as well the talented artistes and the media.
"I'm excited to hear AFRIMA is engaging the rest of the world on an intellectual platform with conferences and the music awards. We hope you have had a remarkable experience of Ghanaian hospitality. Our hope is that we will host the main awards ceremony", the President stated.
The President further prompted the Minister of Tourism, Mrs. Catherine Afeku to see to the completion of the formalities required to enable Ghana ratify the Charter on African Culture Renaissance.
The ceremony, well-attended by record label owners, culture industry practitioners and music artistes such as Sarkodie (Ghana); 2Baba (Nigeria); Victoria Kimani (Kenya); Becca (Ghana); Ahmed Soultan (Morocco); Stanley Enow (Cameroon); Seyi Shay (Nigeria); Emtee (South Africa); Falz (Nigeria); Fancy Gaddam (Ghana); Stanley Adjetey (Ghana); Dark Suburb (Ghana); Zeynab (Republic of Benin) and Jah Phinga (Ghana), among others, featured a two-part interactive discussion session on the theme "Enhancing Music Business in Africa".
In partnership with the African Union, the All Africa Music Awards is a music property that recognizes and rewards the work and talent of myriad of African artists from the old to the new generation of musicians.
Through its conference, AFRIMA also stimulates conversations among Africans and between Africa and the rest of the world about the potential of the creative arts for real humanizing enterprise on the continent.
Contributing significantly to social cohesion, national, regional and continental integration as well as sustainable development in Africa.
It would be broadcasted in over 84 countries.
Source: GNA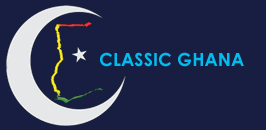 Latest posts by Classic Ghana
(see all)