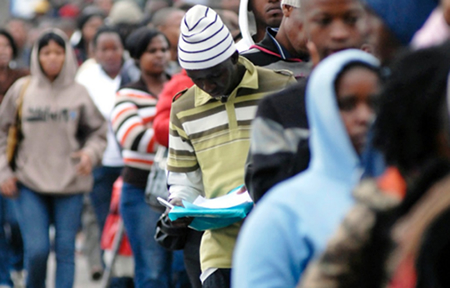 Encouraging and supporting African young people to venture into agriculture and agri-business can potentially create wealth and address youth unemployment on the continent, agriculture experts have said.
They were speaking on Monday at the opening of the Africa youth event in the Rwandan capital Kigali dubbed "Youth Employment in Agriculture as a solid solution to ending hunger and poverty in Africa."
Rwanda hosts the conference on August 20-21 with much emphasis on engaging African youth to take part in agriculture transformation on the continent through Information and Communication Technologies (ICTs) and Entrepreneurship.
"Investing in agriculture and making it attractive to young people has a big potential to solve joblessness among African youth," said Jose Graziano da Silva, director general of Food and Agriculture Organization (FAO).  He noted that agriculture is a huge wealth-creating sector that remains largely untapped by the African young entrepreneurs.
According to him, youth in Africa have the potential to revolutionize the food and agriculture sector and generate economic growth, which can boost employment and the economic transformation on the continent.
The two-day conference has brought together participants from across Africa and beyond including representatives from governments, development partners, the private sector, youth and women organizations, civil society organizations, research and academia.
The high-level youth event also aims to foster exchange among stakeholders on knowledge and best practices regarding the interfaces between agriculture, youth employment, entrepreneurship and ICT innovations, according to organizers.
According to Josefa Sacko, African Union Commissioner for rural economy and agriculture, Africa has the world's youngest and fastest growing population with less interest in agricultural initiatives which has resulted into massive youth unemployment on the continent.
"African leaders and policy need to support all efforts geared towards engaging young people to venture into agriculture in order address poverty and create meaningful jobs for youth," she added.
According to the African Development Bank's 2018 African Economic Outlook, in 2015, Africa was home to 226 million youth and the number is projected to increase by 42 percent in 2030.
Speaking at the event, Geraldine Mukeshimana, Rwandan minister of agriculture and animal resources, said that sustainable solutions for decent youth employment in agriculture in Africa must address issues of making agriculture attractive to youth while maximizing financial returns.
"Young people are moving away from agriculture because they consider it unattractive, unprofitable and labour-intensive.
We need to make them love agriculture and turn these challenges into opportunities," she added.
The conference features a high-level interactive panel involving policy makers, youth leaders, business and innovation leaders, as well as key partners.
It will also discuss solutions that offer new opportunities for youth entrepreneurship, including on-farm and beyond, along the agricultural value chains.
Source: GNA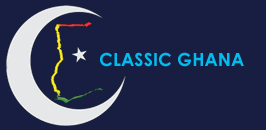 Latest posts by Classic Ghana
(see all)