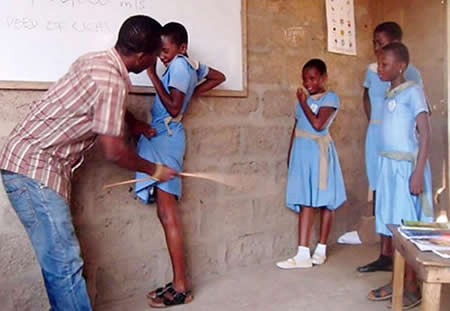 A Headteacher at Kokofu Mehame Nkwanta JHS near Goaso in the Ahafo regional capital has been brutalized by some angry men of the community for beating a school pupil.
Rev. Paul Boakye Marfo was subjected to all forms of beatings after he decided to instill discipline in the late comers of Wednesday November 27 during the school's worship section.
The headteacher who was posted to the school this year said,the indiscipline in the school was out of hand because teachers fear to do so after his predecessor was assaulted by some members of the said community.
Speaking to Dinpa News' Nana Kwame Agyemang Opambour during the Prime time news on Dinpa 91.3FM, Rev. Marfo said, he has been transferred to the B/A regional hospital due to the state of his condition.
Recounting the incident that led to his assault, Rev Marfo said: "I was posted in September this year into the school".
"Upon arrival I realized there was too much indiscipline in the school. I was told my predecessor was assaulted. In view of this, the teachers are afraid to discipline the students so they live all sorts of deviant lives in the school".
"They report to school around 9:00am and 10:00am"
"There was a very low attendants last Wednesday during the school worship. So I decided to conduct roll call. After that, I personally line up 40 latecomers and whipped them 4 canes each".
He added that: "After this that a parent of one of the students came to the students came to verbally asaault us (teachers) at the school".I took her my office to explain things to her, she agreed and left peacefully".
"I was teaching the JHS 1 students because their teacher was absent that day when I heard
"Run for your Master". Just before I could escape, 10 men wielding wires, stones and sticks entered the classroom and started beating me up".
*Rev Marfo receiving treatment at the Hospital*
"I managed to escape but the crowed outside numbering about 50 were also looking for the opportunity to beat me so I run to my office".
"They pursued me to the office and assulted me mercilessly. One of them had compassion and me and decided whisk me from them. One of them booted me down again and the entire crowd had the opportunity to beat me this time. I has helpless so the man who tried saving me quickly sent me to the roadside because the school is at the roadside and sought help from other people".
"At that time I was helpless and almost giving up the ghost but these people were following and beating me as well"
"Other strong men assisted him at the roadside to save my life. I was rushed to the police station. When the officers saw my condition, they asked me to immediately go to the hospital", Rev Marfo added.
Source: Dinpafm.com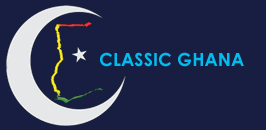 Latest posts by Classic Ghana
(see all)