A Ghana Immigration Service official has narrated to the court how the service conducted investigations to ascertain who Aisha Huang, popularly known as galamsey queen entered into the country.
Divine Ahumah Ocansey, Deputy Superintendent of Immigration (DSI) narrated that they was no bio-data at all the country's entry check points on Aisha's supposed husband who left Ghana and lives in New York, USA.
Aisha Huang and her four accomplices: Gao Jin Cheng, 45; Lu Qi Jun 39; Habin Gao 26; and Zang Pan 23, have been accused of engaging in illegal mining in the Ashanti Region.
Aisha, aka Yaa Asantewaa, has additionally been accused of providing mine support services without valid license from the Minerals Commission.
They have denied the charges.
Led in evidence by Ms Mercy Arthur, a Senior State Attorney (SSA), DSI Ocansey said Aisha entered the country on May 28, 2010 with a visa issued by the Ghana Mission in China and she was given 30 days.
According to DSI Ocansey, on second visit, she obtained a visa on basis that she was married to a Ghanaian known as Anthony Faiben who allegedly obtained residence permit for her.
DSI Ocansey, who is the fifth prosecution witness, said investigation revealed that Aisha whiles residing in Ghana operated a Supermarket and rented out excavators for mining services.
Based on the services rendered by Aisha's company, the GIS wrote to the Minerals Commission to ascertain whether she had the license to rent out excavators for mining services.
According to him the response from the Mineral's Commission indicated that Aisha had no license.
The fifth prosecution witness indicated that further records on Aisha at the GIS indicated she had a definite permit.
The witness said when the GIS conducted further investigations on Aisha's husband known as Anthony Faiben, there was no bio data or manual data on him at the Birth and Deaths Registry.
According to him there was also no data on the said Faiben at the Ministry of Foreign Affairs Research Unit as how he left Ghana to New York.
When Aisha was quizzed over her husband, she said that she met him in China in 2007 but declined to comment on her marriage saying "the matter was in court."
Although Aisha gave the telephone number of her husband in the New York to officials of GIS, no one responded to that number.
DSI Ocansey tendered in evidence the various correspondence to the Ministry of Foreign Affairs and the Births and Deaths Registry.
Earlier on Assistant Superintendent of Immigration (ASI) David Essien also gave evidence and was cross examined on how GIS office in the Ashanti Region invited Aisha to their premises and a statement was obtained from her.
Aisha Huang, popularly known as galamsey queen and four others accused of engaging in illegal mining at Bepotenten in the Ashanti Region is on bail with four others who have all pleaded not guilty and are on GH¢500,000.00 bail each, with a surety each to be justified before the court presided over by Mr Charles Ekow Baiden.
The matter has been adjourned to July 12.
Source: GNA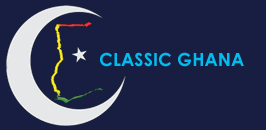 Latest posts by Classic Ghana
(see all)