President Akufo-Addo has intervened in the dismissal of the eight female students of China Senior High School.
A statement from the Education Ministry on Friday revealed that the President made the move after his attention was drawn to it.
Accordingly, the Minister for Education, Dr Yaw Osei Adutwum has directed Ghana Education Service (GES) to revise its decision, the statement said.
On Thursday, the GES dismissed the eight students in the Upper East Region for allegedly insulting President Akufo-Addo.
Prior to the dismissal, the students had been on suspension.
The GES says its investigation into the incident confirmed that the students used unsavoury language against the President in a viral video.
It thus described the actions of the students as "very undesirable, and contrary to the acceptable standards of the conduct generally required of any student in Ghana's educational system".
Prior to the dismissal of the students, the GES had earlier apologised to the President over the said conduct.
But the news of their dismissal generated a lot of reactions, with many people expressing mixed feelings about the development.
While some berated the GES, others praise the regulatory body.
According to the critics, the decision is simply untenable.
One of the critics, an advocate for children's rights was unenthused about the decision.
The Country Director of the International Child Development Programme, Joyce Larnyoh said the Ghana Education Service should employ more appropriate means of punishment other than dismissal.
Speaking on JoyNews' News Desk, Mrs Larnyoh reiterated that no child should be denied the right to education no matter the circumstance.
The Minority in Parliament also stated that the decision was uncalled for and had to be reviewed.
In a statement signed by ranking member on Parliament's Education Committee, Peter Nortsu-Kotoe, the Minority described the decision as 'harsh' and 'retrogressive'.
According to the Minority, even though the students who insulted President Akufo-Addo in a viral video acted out of order, their right to education should not be curtailed.
The statement said the right to education is guaranteed by the 1992 Constitution, hence the move by the GES must be reviewed.
"Whereas the Minority is against the misconduct of the eight students, and condemns same, we wish to state that the decision by the GES to dismiss them is harsh and retrogressive", the statement emphasised.
Having criticised the decision by the GES, the Minority went ahead to plead with the President to intervene in the matter.
The statement from the Ministry of Education, which was signed by its spokesperson, Kwasi Kwarteng, brings relief to the affected students.
Meanwhile, the eight female students have apologised for their conduct.
Source: Myjoyonline.com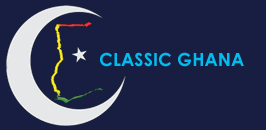 Latest posts by Classic Ghana
(see all)