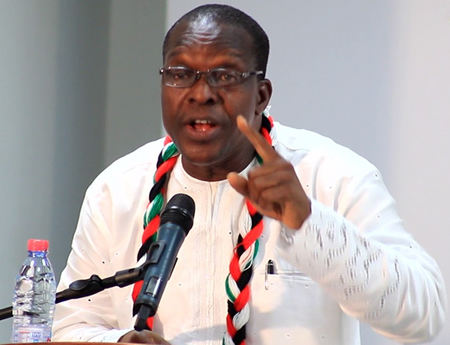 Mr Alban Kingsford Sumana Bagbin, Second Deputy Speaker of Parliament has congratulated all new Constituency Executives of the party elected at the weekend.
"First and foremost, the successful completion of the Constituency elections is a victory for the whole NDC family; we have once more shown our true character to the whole world as a party of mature democrats – congratulations to all of us.
Mr Bagbin, who is also a contender for the Flagbearership of the party sent the warm regards from his Nadowli-Kaleo Constituency in the Upper West Region, where he had travelled to vote.
"Secondly, for all those who won the various positions that they contended for, I say a big congratulations to you all. Welcome to the new NDC's victory train enroute to 2020," Mr Bagbin said in a short interview with journalists after the election.
Mr Bagbin, however reminded all the newly elected Constituency Executives that the electoral battles they fought were just the stepping stones to the platform for the real battle in 2020.
Explaining the obvious, he said, "even though Ghanaians are yearning for the NDC to be back in charge of the country, as to whether the party will win 2020 or not will depend on how hard all members of the party, especially the executives, work.
"As things stand now, only the NDC itself can destroy its own chances in 2020 – who we elect to lead us into battle will be crucial,"he said.
The NDC successfully held elections across the country over the weekend to select new constituency executives for the party and the successful completion of the process paves way for the party to hold its regional executives election, which will in turn set the stage for the election of national executives.
It is after the national executives' election that the party will go to Congress to elect a flagbearer.
Over the weekend, Mr Bagbin travelled up North to his constituency, Nadowli-Kaleo, where he voted and his presence electrified the event, with a mini address earning him a standing ovation.
The Second Deputy Speaker of Parliament spoke to an audience, including Mr Mattew Sung-Aabu, Upper West Regional Chairman of the party, which kept calling out that he was the preferred choice for the 2020 flagbearership of the opposition party.
In the election, the incumbent Chairman and Secretary of the Nadowli Kaleo Constituency had been re-elected, however, the most memorable highlight was a landslide win by a Deputy Communication Officer elect, James Dabaga.
Source: GNA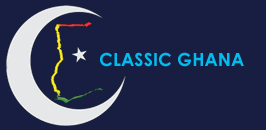 Latest posts by Classic Ghana
(see all)