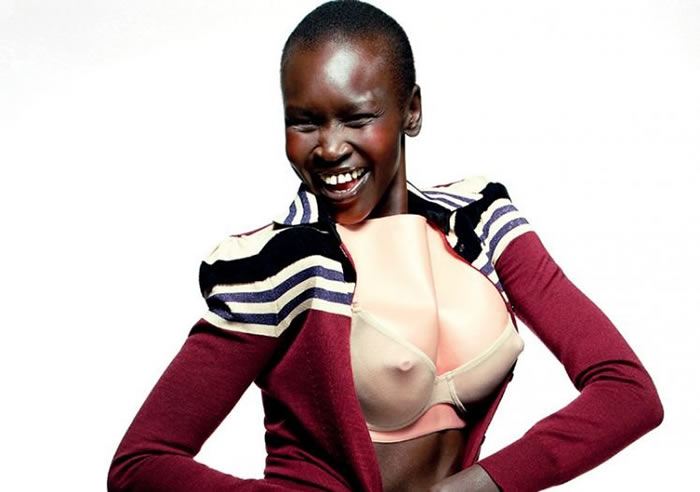 Alek Wek wants to show that "clothes don't wear her".
The 41-year-old supermodel has worked with some of the most celebrated names in the industry in her illustrious 20-year career and the Sudan-born beauty thinks she's more than proven herself now.
In an interview with the Sunday Times Style magazine, Alek Wek said: "I love that I can finally show I wear the bloody clothes, they don't wear me."
Alek Wek has fronted massive campaigns including classic Issy Miyake and new-era Balenciaga and has offered the piece of advice she has learned over her many years in the industry.
She said: "That's the one thing I've learned in fashion. You have to be careful what you put out, because people can manipulate it and put out something else."
The model went on to confess she owes her self-confidence to her mother, who always insisted her and her four sisters were beautiful and said she can't "comprehend coming home and feeling unattractive".
Alek will host 'Fashion Awards' 2018
Alek Wek said: "I couldn't comprehend coming home and feeling unattractive in my colour or in my features, I know the woman I am."
The model will host this year's Fashion Awards at London's Royal Albert Hall and this year's ceremony will see Miuccia Prada receive the Outstanding Achievement Award for her outstanding contribution to fashion.
The fashion icon will join honourees Donatella Versace, Ralph Lauren KBE, Karl Lagerfeld and Manolo Blahnik and British Vogue's editor-in-chief, Edward Enninful – who is a member of the British Fashion Council – has praised Prada as "a genius".
He said: "She has trained people's eyes to a new way of dressing, one that is not based on the classic idea of the female form. She's a genius!"
Source: contactmusic.net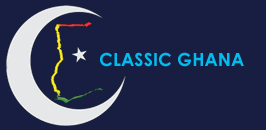 Latest posts by Classic Ghana
(see all)