The fight against adolescent pregnancy in South Africa does not seem to be ending soon, statistics have show.
The Recorded Live Births report, which is commissioned by Statistics South Africa, has revealed that more than 3,262 girls aged between 10 and 14 became mothers in South Africa in the past year.
The report, cited by News360, indicates that a total of 3,261 girl children aged between 10 and 14 were registered as mothers in South Africa last two years.
Of this figure, 1,959 registered the births late, which meant the babies were born earlier, but the government was alerted of their births last year.
Teenage pregnancy is also on the rise as the country recorded more than 100,000 teenage mothers last year. A total of 119,645 young women aged between 15 and 19 registered births in 2017, the report said.
Of the 119,645 births, more than 97,000 births were from 2017, while 22,000 were registered late. In other words, the children were not born on the year of their registration with the government.
"The high proportion of births registered later than the year of occurrence were observed for age groups 10−14 years and 50−54 years is also observed in the unspecified or age category outside 10−54 years," the report said.
"For this age group (50-54) about 72% of the births were registered later than the year of occurrence. It is possible that those registering these births might not be the biological parents of the children and hence the late registrations," the report added.
Adolescent pregnancies are a global problem that occurs in high, middle, and low-income countries.
The World Health Organisation (WHO) says that around the world, adolescent pregnancies are more likely to occur in marginalized communities, mostly caused by poverty and lack of education and employment opportunities.
Approximately 16 million girls aged 15 to 19 years and 2.5 million girls under 16 years give birth each year in developing regions. Complications during pregnancy and childbirth are the leading cause of death for 15 to 19-year-old girls globally, WHO says.
According to a 2016 study by the South Africa Demographic and Health Survey, children born to very young mothers are at increased risk of sickness and death.
"When people who are aged 13, 14, 15 are falling pregnant, it tends to have a lot of other consequences.
"Some of these girls even drop out of school and never go back again. Some of them are even getting infected with HIV and Aids while they are pregnant. So, we want to say that there is merit in delaying sexual debut," a 2017 statement from Health MEC Dr Sibongiseni Dhlomo said.
There are concerns about the minimum age of consent for pregnancy in South Africa. According to News360, the age of consent in South Africa is 16. Children under the age of 12 are considered by the law to be incapable of consenting, thus, a sexual act with a child under that age constitutes rape or sexual assault.
Children between 12 and 16 are considered capable of consenting but not mature enough to consent, so a sexual act with such a child constitutes statutory rape or statutory sexual assault.
Someone who commits an alleged act of statutory rape may be arrested and charged even if the other party hasn't pressed charges.
Government and non-governmental organisations have, over the years, been raising awareness about the dangers of adolescent and teenage pregnancies, but this is yet to yield significant results.
It is often believed in South African society that girls fall pregnant to make quick money in the form of government child support grants, but government officials disagree, a report by news24 said.
Officials say that the situation could be largely blamed on the lack of education and the fact that some parents view sexual intercourse as a taboo subject.
"Parents and caregivers, please talk more openly about these subjects with your teens, it could make all the difference," Rene Pillay, a nurse by profession was recently quoted by news24.
Source: Face2face Africa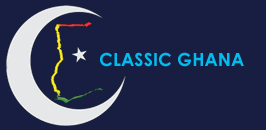 Latest posts by Classic Ghana
(see all)