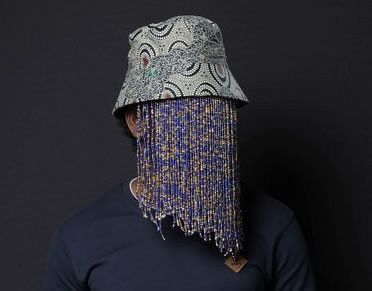 Investigative journalist Anas Aremeyaw Anas has expressed frustration with the level of apathy within the Ghana Police Service concerning investigation into the murder of his colleague Ahmed Hussein-Suale.
Hussein-Suale was shot and killed on Wednesday, January 16, 2019 at Madina in Accra.
Anas is not satisfied with the progress of investigations so far and as a result, has started his own probing into the killing.
Speaking in an interview with the International Press Institute, Anas said although he was initially optimistic about the police investigation, the police have now developed 'cold feet' and achieved minimal progress.
"We [everyone involved in the investigation] were all targets – and we are still targets', Anas told IPI.
"Ahmed was a target because of the football investigation. I am not surprised, judging by the power of football and the political implications. There is some level of apathy within the police service – people are not forceful enough", Anas commented.
He added: "We are not finding a solution to the murder. It is power play. The people in football are very rich people (and) there are some powerful sources making sure that we don't find the killer".
The ace investigator said his Tiger Eye PI team remain undaunted by the death of their colleague and will continue to expose wrongdoing.
"Ahmed is dead and we are still doing the hard-punching stories", he said. "It is a testimony that Ghana definitely will remain the beacon of democracy. People are strong-willed. People challenge government. And that is what is the future of democracy".
"Out of the pain of his death, we are energized to leave a lasting impression for his memory, and tell things as they are. We are not deterred in any way. We are confident. We have the capacity to do even more than we used to do".
Source: graphic.om.gh
Classicghana.com is a platform to informed visitors of News, fashion, photography, lifestyle, beauty, videos, arts & entertainment, and more.
Photojournalism is our main medium of telling news stories to our visitors.