Anyone harbouring even the vaguest desire to be emperor of their own classical domain should throw their hat into the ring for the sale of a once-great ancient Greek city.
Bargylia, on the Turkish coast of the Aegean Sea in what was once governed by Athens, has been put up for sale for a snip at 35 million lira (£5.8m), in an attempt to protect its catalogue of archaeological sites. The British Museum currently houses 58 artefacts procured from the 2,000-year-old city's coastline.
Said to have been founded by Bellerophon, a hero of Greek mythology, in honour of his companion Bargylos, who had been killed by a kick from the winged horse, Pegasus, Bargylia has existed since at least 200BC, when King Philip V of Macedon and his fleet took refuge in the city during the Cretan War. The Temple of Artemis Cindyas is nearby.
Today, the ancient ruins and modern-day town of Boğaziçi are a stone's throw from the popular beach resort of Bodrum.
The 330 acres of land, which includes the remains of a defensive wall, a temple and a theatre, has been put up for sale before, in 2015, but with a ban on any excavations, owing to the site's Grade 1 archaeological merit, there were no buyers. The asking price has since fallen £1.5million
Archaeologists are keen now for the Culture and Tourism Ministry to step in and purchase the city to protect it for future generations and prevent any accommodation development.
Locals are concerned, too, that the area is ripe for treasure hunters, with one telling Turkish newspaper Hurriyet: "We hear the sounds of treasure hunters at night, but we cannot do anything out of fear."
It is believed many of the ancient city's most remarkable finds remain underground, but no government-backed work can take place on the land because it remains privately owned, as it has since 1927.
Housed in the British Museum in London are remains of the Scylla Monument, built during the Hellenistic period on a headland next to the harbour of Bargylia and dedicated to a sea monster of the same name.
Turkish Airlines has just launched direct flights from London Gatwick to Bodrum, less than an hour's drive away from Bargylia. The airline is confident British holidaymakers will be returning to Turkey in their droves this summer as the nation hopes to put the instability and security issues of recent years in the past.
France and Italy have had similar issues with the protection of some of their historic chateaus, with buyers sought to protect castles and stately homes.
Source: Telegraph.co.uk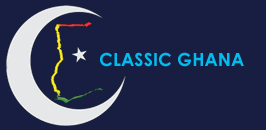 Latest posts by Classic Ghana
(see all)