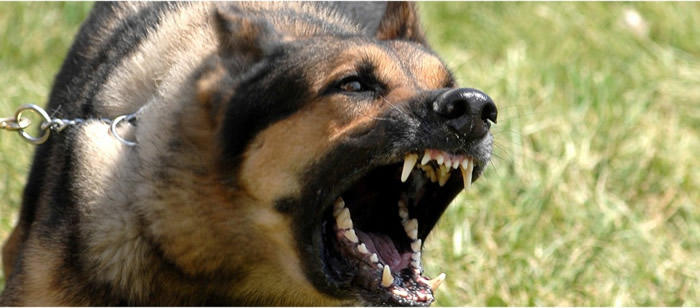 Do you know that cats and dogs, can congregate human beings of various climes? The two animals draw attention of communities than the gong-gong beater.
The meat of these animals, not universally classified as food though, but relished as mouth-watering cuisine, perhaps a passion, has come to stay, as socio-cultural gourmets recreation to some people and tribes.
They are categorised as pets, but savored by their owners for their sumptuous meat.
In many homes and especially security barracks, no weekend passes without a communal feasting and merrymaking on cat or dog meat, with some chop bars well-designated for daily cuisines.
Cats, affectionately called "Joseph" by nnn people of the Volta Region, the connoisseurs, and its canine brother, dog, referred to by the Dagarti and Frafra people in northern Ghana in their Dagare and Grune languages, as "Baah" respectively, have had their meat become a rallying point for merriment, socialisation and cultural bonding.
In some instances, such platforms are used for the pacification and the administration of communal communion.
Some tribes award puppies as prizes for excellence in competitions. Perhaps it is to show the importance of pets to the human race, but the basis of the practice, it is believed, is motivated by salivation.
Indeed, in the shadow of sumptuous delicacies and socialisation engendered by the cat and dog meat and 'fragrance,' lurk a big public health predicament and a looming threat to human life. "Fragrance" in Hong Kong is dog meat.
The bombshell is cats, dogs and cattle are becoming huge reservoirs from where the dreaded Animal Tuberculosis (TB) affects the human race.
Animal TB (termed Zoonotic TB) poses a greater threat to human health and the economy than previously thought, according to a report recently published in the medical journal, "The Lancet Infectious Diseases".
Animals like cats, ferrets, lions and cows can carry TB and pass it onto humans.
In 2014, the United Kingdom confirmed its first known case of cats-to-human TB transmission; though experts stress cat-to-human transmission is rare.
"This is the first time veterinary scientists, along with leaders of major global health and agriculture agencies have come together to call for a coordinated international response to Zoonotic TB," said Colorado State University's Dr Francisco Olea-Popelka, lead author of the Lancet report.
According to the International Union Against Tuberculosis and Lung Disease, while conventional TB is caused by the bacterium Mycobacterium tuberculosis, Zoonotic TB is caused by Mycobacterium bovis and "poses a unique and unmitigated risks to public health, to food supplies and to the agricultural sectors of national and global economies."
"Also unlike the conventional TB, which is airborne and transmits from person-to-person, Zoonotic TB originates first from animals and then spreads from food supplies to people (often through unpasteurized milk and cheese) or through direct contact with animals (usually domestic livestock)," said the Union in a statement.
This is the first time veterinary scientists, along with leaders of major global health and agricultural agencies, have come together to call for a coordinated international response to Zoonotic TB.
The disease, which is considered to be under-reported, is estimated to affect over a million people during the next decade, according to the World Health Organisation (WHO).
But the authors said the scale is likely to be under-estimated due to lack of data and are calling on "TB stakeholders" and national governments to increase surveillance of the disease to properly estimate its effect on humans.
Dr Paula Fujiwara, Scientific Director of the Union, said with nine-million people contracting TB globally every year, "even relatively low percentages of Zoonotic TB lead to large numbers of people suffering from the disease".
"People living with Zoonotic TB require specialised care, but in the vast majority of cases, they are not even adequately diagnosed," she said.
Livestock infected with the disease are typically slaughtered which, the Lancet authors said, can lead to potentially devastating financial losses for agricultural sectors-particularly in low- and middle-income countries, including Ghana.
Early this year, Stellenbosch University researchers revealed that Zoonotic TB had been found in a range of animals in the Kruger National Park including lions, cheetahs, wild dogs and rhinos. The University has developed a specific test to make wild-life easier to diagnose so they can be isolated.
Researchers are especially concerned about the disease, as it is naturally resistant to pyrazinaminde, one of the standard anti-TB drugs used in human treatment.
According to the WHO, South Africa has one of the highest global burdens of drug-resistant TB with over 18,000 cases diagnosed in 2014 alone.
Dr Olea-Popelka said "Not all TB is the same, and the evidence points to Zoonotic TB being far more common than previously recognised.
"We are calling for a coordinated response that addresses human, animal and agricultural concerns at a scale proportionate to the challenge", Olea-Popelka stated.
Mr Emmanuel Ametefe, Public Health Officer of the Veterinary Services Department at the Ho Slaughter house said cattle TB manifests in two kinds, the localised and generalised, depending on the spread of the disease in an organ.
He explained that localised infection only limits itself to the lungs of an infected animal while the generalised spreads across major organs, leaving the only option to veterinary officials to condemn infested carcasses to burning in the absence of incinerators, as a means of disposal.
"Adequate means of disposal is necessary to prevent consumption of the carcass by cats, dogs, vultures as safeguards for contamination of water sources and eventually poisoning of the food chain," he stated.
Mr Ametefe suspects drinking fresh cattle milk could be a source of infection of the disease from animal-to-man and insisted that the harvested milk be pasteurised before consumption.
Dr Shittu Mohammed, Volta Regional Veterinary Officer said unlike cattle, cats and dogs are not inspected by veterinary officials before they are killed and therefore present a huge task to track the diseases which are a threat.
He said records are unavailable and the peculiar signs or characteristics disease manifestation are not known, compounding the threat of canine TB to humans.
Dr Mohammed said since Zoonotic TB is airborne and the pets association with humans is so communal, there could be some transmission of bacteria and called for increased public awareness on the consumption of cats and dogs.
Dr Bashiru Boi Kikimoto, Head of Public Health and Food Safety Division of the Veterinary Services said 183 cases of Bovine (Cattle) TB was recorded at the 328 slaughter facilities and slabs in 2016 throughout the country but records relating to cats and dogs are unavailable.
He believes the disease may spread from the source of drinking water and sneezing adding that "TB affects warm-blooded animals like jackals, wartocks, wolves and hyenas but we have not been able to isolate any domestic animal in the laboratory apart from chicken."
"Only 32 certified practicing veterinary doctors are available in the country, says Dr Jonathan Amakye-Anim, Chairman of the Veterinary Council but "Ideally 200 practitioners were needed to enhance effective veterinary care."
Dr Frank Bonsu, Programme Manager, National TB Control Porgramme said there was close collaboration between the Ghana Health Service (GHS) and Veterinary Services, represented on the National TB Advisory Board, to strategise and combat the disease.
The collaboration developed training programmes for butchers throughout the country, and that the major problem was "Killing cattle outside the abattoirs."
The Programme Manager said one intervention targeted at screening the ranches dubbed "Test and slaughter" is being hampered because of lack of compensation schemes as in the case of the bird flu, swine fever and swollen shoot diseases, and farmers objecting to the destruction of diseased cattle.
Dr Bonsu cautioned consumers of cats and dogs to handle the meat properly especially, when the animals exhibit some degree of coughing, which may be channels of infection that manifest as droplets.
He entreated MOFA to formulate policies to comprehensively pay cattle owners compensations and educate farmers on disease incidences to bring sanity to the industry and safeguard food security.
On human TB, Dr Bonsu said the right equipment, logistics, capacity-building and state-of-the-arts services including minimum quality care are available but diagnostic equipment coverage was a challenge.
He said between 14,000-15,000 TB cases were recorded annually, from an estimated 44,000 per year.
On disease incidence, Alhaji Adamu Kuri, a Ho-based cattle owner of over 60 years' experience in ranching said he could detect diseases including cattle TB, following his long association with the animals.
He said the telepathy is such that he could determine the sex of a carcass either as fresh meat or cooked and commended the veterinary officials for their professionalism and high integrity, which had safeguarded the industry in the Ho Municipality.
Scores of partakers of cat and dog meat, however, are ignorant or unperturbed by the public health discovery and concerns, because there was no substitute.
"All-die-be-die," Kojo Grushie, a night security guard and partaker of dog meat says.
Perhaps this gives credence to the request for a dog meat processing factory as part of the government's one-district-one factory policy.
By Maxwell Awumah
Source: GNA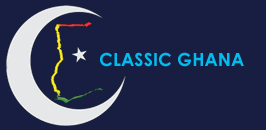 Latest posts by Classic Ghana
(see all)