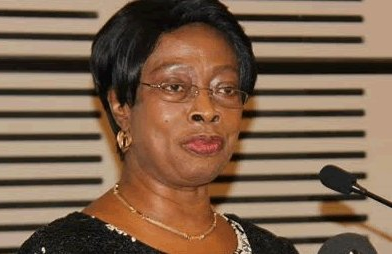 Ms Justice Sophia Abena Akuffo, the Chief Justice, has appealed to key stakeholders in Ghana's justice delivery to evolve best practices to drive the country's Case Tracking System (CTS) to a perpetual useful future.
"We must commit ourselves fully to the project and do whatever we are called on to do to ensure its success and in the process we must evolve common best practices to drive the programme into a perpetually useful future," she said.
The Chief Justice was speaking at the launch of Ghana's first integrated Criminal Justice Case Tracking System at the Law Court Complex in Accra.
Ms Akuffo noted that the success of the CTS would depend on "ownership and sustainability of the system" and called on key stakeholders to assume ownership individually and collectively through the CTS's developmental and implementation stages as it rolled out nation-wide.
She said the CTS project was very vital to the future of law enforcement and justice delivery, adding that the judicial service could not serve the country effectively if they did not keep pace with technology.
"I appeal to the implementation team to fashion out a system that is user friendly, simple to manage and meet all requirements. We are relying on you to apply tried and tested methodology during the start-up stage to ensure that data can easily and efficiently be collected and securely stored.
She said the CTS would be interface with the e-Justice project currently underway in the Judicial Service.
This, Ms Akuffo said, would enable stakeholders to access information and create "robust unified Communication channel to replace our current flawed manual processes".
To the project implementers, the Chief Justice called for constant vigilance and innovation to ensure that criminals did not outpace them.
"This challenge does not discourage us, but rather motivates us to rise to it and fully deploy the available tools to defeat the negative actor through superior implementation. The hunter must learn to shoot without missing if he is to be successful in hitting the bird which has learnt to fly without perching," she said.
Ms Gloria Afua Akuffo, Minister for Justice and Attorney General, recounted days where cases were pasted on notice boards and lawyers had to go through the court's lists and when they did not find their cases, lawyers had to run to the court's registry to check on their cases.
According to Ms Akuffo, the CTS marks a big stride in justice delivery but asked that the challenges associated with it should be tackled.
"The system might be good but its operation and implementation would however be different. This new system must be handled with care since it is going to be handled by people.
"If this project is not managed with honesty and integrity, its outcome may become disastrous," she cautioned.
The Attorney General pledged her commitment to collaborate with other institutions to ensure the CTS's success.
The CTS is led by the Judicial Service, Ghana Police, Prisons and Immigration Service, Ministry of Justice and Attorney General's Department via the Director of Public Prosecution, the Economic and Organised Crime and the Legal Aid Scheme.
The CTS is expected to promote inter-agency collaboration and information sharing through an integrated Information Communication Technology platform that would enable stakeholders to access and track the status of criminal cases from arrest to incarceration.
CTS which have special focus on crimes related to corruption, boarder security, maritime security and cybercrime, would radically transform the delivery of justice and make Ghana a model for other countries to emulate.
The CTS, a three year programme sponsored by USAID, is being implemented by Chemonics International Incorporated in collaboration with Inter-regional Bridge Group and Transnational Development Associates.
Source: GNA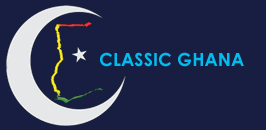 Latest posts by Classic Ghana
(see all)