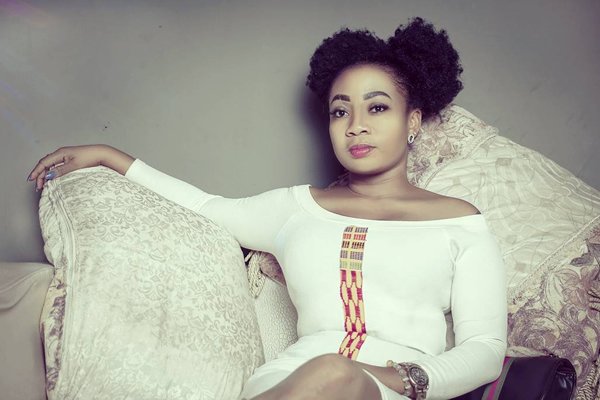 Ghanaian actress, Vicky Zugah has expressed how happy she is at the moment after ending her abusive relationships which caused her fractured rib and arm injuries at a point in her life.
Speaking on Kumasi-based Pure FM with Media and Markettng icon, MC Hammer on Hammer Time monitored by MyNewsGh.com, the actress stated that, better men are chasing after her but she's taking her time to groom herself and not rush into any relationship as golden always isn't golden.
Failing to name her immediate ex, the Ghanaian actress stated that, he always beat her over basic and silly things which she couldn't fathom.
"Hammer, my immediate ex was my best friend while I was in a previous abusive relationship so anytime I get beaten, he's the one I call and he comforts me, advised me to end it and later when our friendship progressed. He asked me out as he looked like an angel so I accepted his proposal not knowing that he was even worst.
He beats me every now and then and I just couldn't get it. Hammer, I've really been beaten ooo". She said opening up on how difficult it has been for her in relationships with 3 abusive men continuously.
The actress who seems to be using her personal experience to campaign against domestic violence, advised women in abusive relationships to opt out as early as possible to save their own lives.
"Hammer, you know what? Women in abusive relationships must opt out as early as possible to save their own lives. Why stay with a man who abuse you? She quizzed. Men are not superior to women, we are both equal so please don't allow them abuse you, please!" She advised.
"I'm a better person after leaving all those abusive men. Trust me Hammer, better men are chasing after me after my ordeal" Vicky said smiling.
Asked what could be the reason why three different men will consistently abuse her, Vicky said "Well, what I hate is when a man claims to be superior over women. I'm not loud but I won't let a man override me. Never!
Meanwhile, Actor and Television personality, Leo Mensah, one of Vicky's Ex-Boyfriends has come out to debunk claims by actress Vicky Zugah that he abused her while the two were lovers some years ago.
Source: mynewsgh.com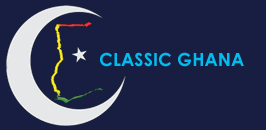 Latest posts by Classic Ghana
(see all)