GOSPEL musicians have been criticised for the poor content of their songs lately but one of them, Celestine Donkor, says we should blame men of God for that.
According to Celestine Donkor, gospel musicians not making good songs lately was because men of God were not preaching well.
"The teachings from our pastors influence our lyrical content and it's unfortunate that these days, what we hear from our men of God is nothing to write home about.
"If your leader is leading you astray, you obviously don't expect any good result from the followers.
"We are polluted with all sorts of preaching, if it is not about getting rich, it's about having a husband or wife or travelling abroad to make money.
"With such sermons in our ears all the time, what do Ghanaians expect from the gospel musicians who see the men of God as their mentors?" she asked.
Celestine Donkor said rather than blame gospel musicians, the men of God should rather up their game to inspire them.
"Some of the words from our men of God don't inspire the congregation who attend their churches and it affects or influences the songs by gospel musicians," she explained.
She said she was a proud member of the International Central Gospel Church (ICGC) and the teachings of her head pastor, Mensah Otabil, had helped her music a lot.
Shifting to her career, Celestine Donkor, who is planning to release her sixth album in December, said she was taking her music outside Ghana by collaborating with other foreign musicians.
She has so far featured Steve Crown from Nigeria and Mkhululi Bhebhe from South Africa and said there were more collaborations ahead.
"I want to take my music to the next level and tell the world that some of us have great songs. Ghanaians should just watch out for amazing songs featuring great artistes," she said.
Known for songs such as Gye W'de3, Restoration, Righteousness, Turning Around and Okronkronhene, Celestine Donkor just released two singles Agbebolo featuring Nhyiraba Gideon and Wo Ye Ma Me.
The two singles have received good reviews since their release and Celestine Donkor says it is because the songs are powerful.
Source: Graphic Showbiz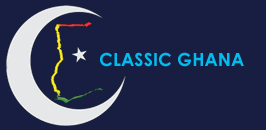 Latest posts by Classic Ghana
(see all)