If you are a social media freak, you will observe that the word bonnet has been trending on various social media platforms over the past weeks. It is all about one Tracey Boakye, a Kumawood actress, and popular hiplife artiste Mzbel fighting each other in a video.
Interestingly, both ladies were captured wearing a hair bonnet, giving credence to the hair accessory which is mainly worn indoors.
Some ladies are also going in for the bonnets to do their own videos to upload on Facebook just to mimic the two.
If you have ever sat down for about four hours or more just to get your hair fixed in a style of your choice, you would appreciate why this hair bonnets are very vital in protecting your precious hairstyle.
Hair bonnets are essential for protecting your hair at night—especially if you are trying to preserve your natural hairstyle or your curls. They are often designed with satin fabrics but these days designers are creating fashionable hair bonnets with wax prints or Ankara fabrics.
With a soft, lightweight jersey knit, this popular beanie is designed to help retain moisture in your hair and eliminate frizz. Besides, if you apply hair products such as oil to your hair, this accessory will ensure that you don't soil your bedsheet.
Wearing a bonnet helps prevent friction while you sleep at night, therefore reducing the amount of frizz you wake up with. Having your hair protected alleviates stress and helps to prevent split ends.
In fashion, there are other types of hats which are also referred to as bonnets and can be worn by both men and women.
to fashion history, bonnets are primarily associated with the Victorian era where bonnets were worn from about medieval times forward and fell out of fashion towards the end of the 19th Century. They still sometimes appear in modern times worn by members of religious groups who have strict codes for women regarding "modesty".
Bonnets usually cover the back of the head and it is tied under the chin, whereas hats sit atop the head.
These days it is becoming fashionable for some ladies to wear their bonnets to the malls, restaurants, movies and open markets. This is not the best way to use the bonnets.
Source: Graphic Mirror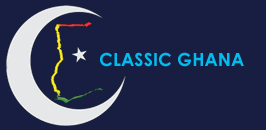 Latest posts by Classic Ghana
(see all)