Dr Foster Amponsah-Manu, the Head of the Surgical Department of the Koforidua Regional Hospital, has said breast cancer is not a curse or any spiritual spell and urged all women to seek medical attention from the nearest health care facility when they notice any changes in their breast.
He said t though changes in the structure, colour and conditions of the breast are symptoms of breast cancer it is not in all cases and so it is only a trained medical personnel that can declare any changes in the breast as cancerous.
Dr Amponsah-Manu was speaking at a breast screening and breast cancer awareness programme at Nsutem in the Fanteakwa South District.
The breast screening and breast cancer awareness programme was organized by the Koforidua Regional Hospital in collaboration with the JEAD Brest Cancer Foundation who are funding the project.
Dr Amponsah-Manu said the Nsutem programme is the fourth to be organized this year and over 1,000 women have been screened for breast cancer in the first three programmes.
He urged women who have been diagnosed as having breast cancer to see the doctor for the removal of their cancerous breast.
Dr Amponsah-Manu said the removal of cancerous breast through surgery is safe and it is not true that women who undergo the surgery would die.
He said every year, the Koforidua Regional Hospital with funding from the JEAD Breast Cancer Foundation, has been organizing a breast cancer survivors meeting where many women who had had their cancerous breasts removed through surgery over the years come together to share their experience.
Mrs Judith Ellen Awuah Darko, founder of JEAD Breast Cancer Foundation who is a breast cancer survivor, urged women to treat breast cancer like they treat all other diseases and seek early medical attention.
The Foundation apart from supporting breast cancer screening and awareness creation also offers financial support for the treatment of women with breast cancer from the rural areas.
Source: GNA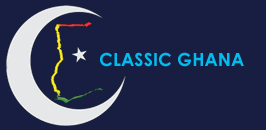 Latest posts by Classic Ghana
(see all)