Ghana has signed up to the United Nations Sustainable Development Goals (SDGs), with the SDG 3.8 aiming at "achieving universal health coverage, including financial risk protection, access to quality essential healthcare services and access to safe, effective, quality and affordable essential medicines and vaccines for all".
However, spending on health in Ghana is less progressive, with only one-third of the government's expenditure. The 2018 Budget allocation to the Ministry of Health marginally increased from GH¢4.23 billion in 2017 to GH¢4.42 billion in 2018. This translates to 4.64 per cent increment on year-on-year allocations to the sector.
The increment reflects the government's intentions to increase the number of healthcare professionals by 15,000, to improve the coverage of vaccines and antiretroviral drugs distributed throughout the country, and also, to continue the construction of health infrastructural facilities to enhance healthcare delivery.
However, for Ghana to move towards universal coverage, the nation needed to find more money to replace out-of-pocket payments and the regressive, administratively costly and unworkable voluntary health insurance model for those that fall outside the formal economy.
The National Health Insurance Scheme (NHIS) was introduced in 2003, by President John Agyekum Kufuor's Government, explicitly as a pro-poor measure, in recognition of the detrimental impact of the country's notoriously high user fees, otherwise known as 'cash and carry' payment system.
However, despite universal population coverage and equity being the stated policy goal of the NHIS, after more than a decade of implementation, Ghana continues to struggle with how to attain universal coverage for her citizens.
Recent annual reports and the Holistic Assessment Report of the Health Ministry showed that after a decade-and-half of implementation of the NHIS, only about four out of 10 individuals are covered by the NHIS, with the rural-poor being the most likely to be excluded.
Large numbers of poor-rural Ghanaians either cannot afford or cannot prioritise the NHIS registration and annual premium payment, as they continued to face high out-of-pocket spending in Ghana's 'cash and carry' payment system.
Long distances to health facilities and registration centres as well as the conditional renewal of frequently unaffordable NHIS premiums on annual basis have kept many of the poorest people excluded, especially in the rural areas.
The 2018 Inequality Report jointly authored by Oxfam, SEND-Ghana and Ghana Anti-Corruption Coalition, titled "Building a More Equal Ghana", says aside strengthening financing and financial protection, it is vital to expand access to healthcare services and to raise the quality of care, while addressing the inequitable distribution of human resources, infrastructure and equipment within the NHIS.
It says primary healthcare services can deliver effective care close to where poor people live and work, but many rural areas suffer from a lack of skilled staff, equipment and supplies.
It is disheartening that remote areas, especially, the three regions of the north are facing serious shortages of health workforce, particularly Physicians. Though several policies and schemes have been implemented in the past to improve recruitment and retention of health workforce to rural areas in Ghana, the uptake of health workers is still low in rural communities.
The Department of Community Health and Family Medicine, University for Development Studies (UDS), survey in 2013 on Distribution of Physicians, showed that, the three northern regions; Northern, Upper East and Upper West, constituted 17% of the country's population and about 45% of the total land surface of Ghana, yet only 7.4% (193) of the nation's 2,606 physicians served in that zone in the year 2011.
On the contrary, the Ashanti and Greater regions, which constituted 35% of the population had about 70% of the country's physicians in 2011.
Even among the three northern regions, there are large disparities in the distribution of Physicians, Northern Region alone had 135 Physicians, with 33 Physicians at post in Upper East and 25 in the Upper West in 2011.
The Tamale Teaching Hospital (TTH) had more physicians than the Upper East and Upper West regions combined.
The 2018 Inequality Report recommended increased in funds through improved progressive taxation, spending more on public health and prevention, while focusing on neglected districts and making at least primary healthcare entirely fee-free, with no requirements for NHIS registration or premium payments in the shorter term,
But a number of Ghanaians are wondering how this would be possible, considering the fact that, the NHIS was indebted to its service providers for the past four years. The Akufo-Addo-led Government in 2017 said it inherited a debt of GH¢1.2 billion from the erstwhile John Mahama-led administration.
On April 21, 2018, President Akufo-Addo declared at the London School of Economics' Africa Summit that, his government had paid one billion Ghana cedis of the NHIS debts to the service providers, to enable the scheme to provide healthcare services to the people, particularly the vulnerable and breathe new life into its operations.
The Inequality Report says despite the government's good intention to address equity and the needs of the poor in the country, there is the need for significant change of policy direction on how the scheme should be funded.
The report says the Government of Ghana should work to achieve universal health coverage and improve the progressivity of health spending.
"It should also make significant changes to the way that the NHIS is financed and designed to make it fairly funded, efficiently and transparently administered, and accessible to all citizens," it stated.
It says in spite of the government's admirable commitments on free health services for certain vulnerable groups, like children under five, people over 70 years and pregnant women and immunization services provided free of charge, however, in some public health facilities fees are charged for services that are supposed to be free.
For instance, free healthcare for pregnant women does not include some costly emergency services, and there have been concerns of cases of some women, who are too poor to pay and being detained in health facilities for days or weeks.
A 23-year-old pregnant woman, Ama Kwasima, a petty trader, at Gbawe in the Ga South Municipality of the Greater Accra Region, expressed her frustrations to the GNA, saying that, she was charged for services covered under the NHIS, which were meant to be free.
She said previously, pregnant women were not required to pay for scan and laboratory services like blood and urine test, but authorities at some public health facilities now charge between GH¢40.00 and GH¢50 for scanning and GH¢10.00 for urine and blood test.
"I sell fried plantains along the Kasoa/Mallam road and averagely, I sell GH¢30.00 a day, and I use the proceeds to pay my two children's school fees and other household expenses.
"My husband left me when I conceived my third child, and now I find it difficult attending antenatal care because I can't pay the laboratory services and other tests carried out by the hospital," she lamented.
There are many other Ghanaians with similar narrations like Ama Kwansima, who could not pay antennal services because of financial constraints.
It is high time government improves on its monitoring and supervision of public health facilities to check such illegal fees being charged by some health personnel.
Government should ensure free NHIS cards to all pregnant women to give them automatic and free entitlement to ensure a comprehensive package of primary healthcare services, including all maternal and child-related health care.
Government should endeavour to increase health spending to a minimum of 15 per cent of the budget as recommended by the 2018 Inequality Report to ensure the realization of universal health coverage.
It should also further increase spending on healthcare by looking to progressive taxation and improved public financial management, and ensure that the poor and the less privileged do not pay premiums and fees.
Source: GNA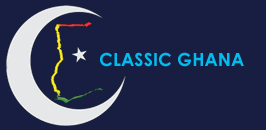 Latest posts by Classic Ghana
(see all)