Cashew farmers in the Techiman North District of Brong-Ahafo Region at the weekend, expressed worry over recurring bushfire outbreaks in the area, which is causing great havoc to their economic activities.
According to members of the Kroye Farmers Association, unscrupulous activities of hunters, Fulani herdsmen and palm wine tappers remained major causes of the bushfires and called for firm and decisive action to bring the situation under control.
In the interim, the Association which had 609 members, appealed to the Techiman North District Assembly to enact bye-laws and set up bushfire committees to enforce the ban on group hunting and check the Fulani herdsmen against setting fires.
Nana Yaw Debrah, the Chairman of the Association, made the appeal at a stakeholders' sensitization workshop at Tuobodom, capital of the District.
It was organised by the Association with support from the Business Sector Advocacy Challenge (BUSAC Fund) and its development partners, Danish International Development Agency (DANIDA), European Union (EU) and the United States Agency for International Development (USAID).
Attended by traditional leaders, Assembly Members and representatives from the Ministry of Food and Agriculture (MoFA), National Disaster Management Organisation (NADMO) and the Ghana National Fire Service, the workshop was aimed at identifying and removing bottlenecks hindering the economic activities of the farmers.
Nana Debrah expressed regret that bush burning remained an annual ritual in the area and had negative impact on the socio-economic lives of the people, who were predominantly farmers, hence the need for a bushfire bye-law in the area.
The bye-law would help to enforce the ban on group hunting as well as check farmers and palm wine tappers on how they handled naked fires in the farms.
Mr. Isaac Adaebsah, the Secretary of the Association, explained that the District was noted for large scale cashew production in Brong-Ahafo.
But the bushfires had been a serious threat, causing extensive destruction to the cashew farms because three out of 10 cashew farms burned every year, he added.
He said the perennial bushfires were making the cashew farming unattractive to the youth and appealed to the District Assembly and all relevant institutions to take proactive measures to control bushfires in the area.
Mr. Adaebsah commended BUSAC and its partners for the support, and advised the farmers to also make fire belts around their farms.
Source: GNA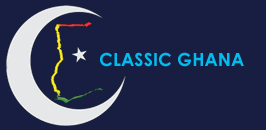 Latest posts by Classic Ghana
(see all)