Child obesity is on the rise in Ghana because of lifestyle, a study by the Ghana Health Service (GHS) has revealed.
This, according to the Ghana Health service is very worrying since it affects the learning outcomes of the children as well as their productivity at work.
In addition, the study found that four out of every ten Ghanaians are obese.
Touching on the study, the presidential advisor on Health, Dr Anthony Nsiah Asare said it was very worrying that Ghanaians are developing children with obesity.
The situation, he said could lead to diabetics, hypertension and heart-related diseases at a younger age.
Dr Nsiah Asare said this whilst contributing to discussions on a research finding by the Ghana Health Service (GHS) in Accra.
He, therefore, wants special attention to be paid to the growth of the child to avoid needless diseases in the future.
"The most important thing is that we now have childhood obesity. Because you want your child not to do anything, the child does not go for any activity. They drag the child at age two to kindergarten, they go to primary school. You wake the child up at 4 am which means the child did not have enough sleep, and because you are a working mother or a working parent you want the child to stay there till 5 pm when you close before you go and pick the child."
He added that "You will pay the teacher that he will continue to teach a two-year-old child extra classes, and the child will sit in the classroom and by the time the child reaches home it's already dark. So no activities whatsoever. The weekend also you don't allow the child to go to the field and run, run and all sort of things…. So we are developing children with obesity. And that is the most dangerous thing we are developing in our society." he explained.
Source: Graphic Online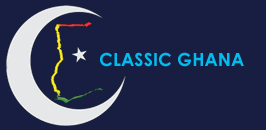 Latest posts by Classic Ghana
(see all)