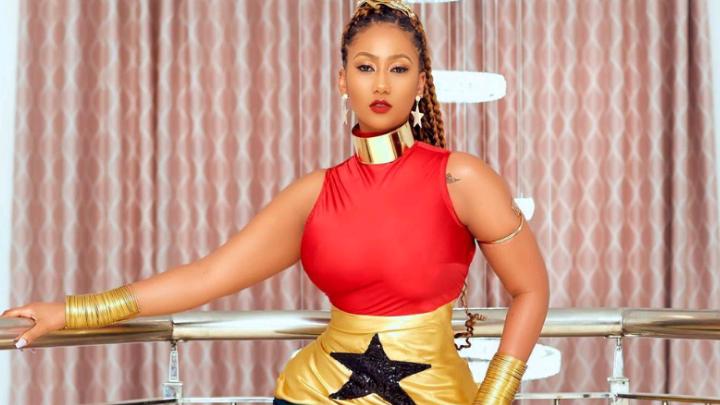 In recent times we have witnessed a number of celebrity feuds which have played out in public and they have certainly not been palatable for some people.
Feuds such as that of actress Tracey Boakye and Hiplife artiste Mzbel; media personality Afia Schwarzenegger against Ayisha Modi, Mzbel and Nana Tornado, have been cringeworthy because of how dirty they got.
However, socialite/singer Mona 4Reall, popularly known as Hajia 4Reall, doesn't buy into such public fights. Speaking with Graphic Showbiz on Monday, July 26, on the issue, she said bringing fights into the public when friendships go sour is childish and wished celebrities would stop doing that.
"There is no need for any celebrity to resort to social media and say all sorts of things about the other because they are no longer friends. You will just become a laughingstock and trust me those on social media are there to listen and make mockery of you without providing any solution.
"Let's try and keep our issues from the public and resolve our matters internally. I feel very ashamed when I see such things on social media," she stated.
By virtue of the lifestyles they portray on social media, there has been a long-held perception that female celebrities sleep around but Mona 4Reall said she worked hard for her money.
According to her, it was not fair for anyone to think that every successful young lady slept around.
"We are working hard to make the money we spend. I am into so many things that fetch me a lot of money. Aside being an ambassador for different products in Ghana, I have a kids store, makeup shop and other businesses that give me money. When your man gives you money it is fine but sleeping around to make it is a no-no," she said.
Talking about the negative comments that got to her at the beginning of her career, Mona 4Reall said she felt bad when she heard that she had bleached her skin.
"When I heard that I had bleached, I almost wept because it was not the truth. I wonder why anyone would say that without verifying," she said.
Away from that Mona 4Reall is out with a brand new song, My Baby, featuring Shatta Wale and produced by Mix Master Garzy. On the song, which was released today, Mona 4Reall praised her man for taking very good care of her.
Although her critics do not think she will get anywhere with her music, Mona 4Reall said she was serious about taking her craft global.
"I want to prove my enemies wrong by making my works speak for me. For a beginner I was impressed that Badder Than had more than one million views on YouTube, including my other songs such as Fine Girl and God's Child.
"I am not here to play. I actually love music and I will do everything within my power to succeed," she said.
Source: Graphic Showbiz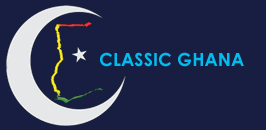 Latest posts by Classic Ghana
(see all)