Before travelling to China, my understanding of this great country with immense potentials in various fields of human endeavour was extremely shallow.
But now my entire perception and knowledge on China and her people has changed after three weeks stay in Beijing, the capital city of the People's Republic of China.
Thanks to the privilege and opportunity accorded me by the Chinese Government through the Research and Training Institute of the State Administration of Press, Publication, Radio, Film and Television (SAPPRFT), not forgetting the Ghana Journalists Association (GJA).
SAPPRFT is a non-profit institute and the largest media training organisation in China.
One thing that fascinated me most during my stay in Beijing was the positivity that was imbued in the Chinese media.
From visits to media outlets in China, it's visible that media is used as a tool to bring about positive behavioural change as part of the country's strategy of promoting people centred development.
The Chinese strategy of using Journalism as craft to promote development is highly appreciated. Events and happenings are reported in that country in a constructive and positive light.
In fact, to a large extent that is what Africa needs in order to attain speedy socio-economic growth and holistic development.
I was extremely mesmerized by the wide roads ranging from four to six lanes and properly marked to facilitate free flow of traffic and equally well-designed bridges and tunnels to deal with heavy traffic.
It was glaring that the transport sector in China was highly developed to depict a developed city.
There were limited road accidents because during my stay I never saw any major road crash. Well, this could be attributed to the proper traffic sign posts and disciplined population.
Beijing has well-defined and designated walkways plus efficient and well-functioning traffic light systems, which facilitates free and smooth flow of vehicular and human traffic.
No noise pollution as vehicles seemed to be in very good condition and as a result there are virtually no smoke emissions on the streets of Beijing. I did not see cars which were in a dangerous mechanical condition.
Roads in the city too are well-maintained and I did not see any pothole on any road, an indication that they roads were well maintained. Motorbikes, bicycles and other small bikes/cars have designated routes and parking yards. There was no fear of theft which was common in other cities of the world.
Honestly, the efficient traffic policing methods in Beijing beats my imagination. It was rare to see Police scattered or stationed all over the city of Beijing.
This was because security gadgets and cameras were noticed everywhere and in corners of the streets of the Beijing city.
One could not think of China without applauding its colourful beautification agenda in the city of Beijing, especially the highways.
The vast presence of trees and flowers trimmed in stylish way added to the aroma of freshness in the air in the city. Sizeable gardens along the streets and growing fruits were a common sight to behold.
I could not take my eyes off the high rise buildings because of their exceptionally impressive architectural designs and thus making it hard for one to turn away without stretching one's neck even from vehicles to catch a glimpse of the amazing structures and I would possibly take pictures, especially "selfies".
The use of bamboo into finish products could be found in the various restaurants and recreational centres and that alone was a huge source of foreign attraction.
In fact I cannot forget the stomach, which is the engine of humankind, as the abundant rice, vegetables and fruits greatly served my belly to keep me strong and going about my daily activities.
The Captivating part of my visit to China was the opportunity it provided me to climb the Great Wall which stood out as one of the world's most famous landmarks.
I gathered that the beginning of the Great Wall could be traced to the third century B.C.
Many of the fortifications included in the wall dated hundreds of years earlier, when China was divided into a number of individual kingdoms during the so-called Warring States Period.
It was made mostly of earth and stone and stretched from the China Sea port of Shanhaiguan over 3,000 miles west into Gansu province.
In some strategic areas, sections of the wall overlapped for maximum security.
From a base of 15 to 50 feet, the Great Wall rose some 15-30 feet high and was topped by ramparts 12 feet or higher; guard towers were distributed at intervals along it.
It was an unforgettable experience for me when I took the cable car from the bottom, to a certain height of the wall; from there I began to climb the wall by myself.
The cable car was extremely comfortable, fast, safe and efficient.
As I took my first steps onto the Wall, it was truly a moment I will cherish forever. To be standing on that massive, 5,500-mile-long structure, knowing the history that surrounds it, was truly breathtaking.
I really challenged myself to go higher, but in less than 100 yards from the extreme point that tourists were allowed, I really started to experience the Great Wall's wrath.
My body was running in overdrive, struggling in conditions it doesn't consider normal and I was drenched in sweat, starting to become lightheaded, and found it harder to breathe normally.
So, with assistance from my tour guide, I receded, calmed down to enjoy the sights and allowed my body, especially my heart beat to compose itself before finally returning to the bottom of the wall.
Indeed, it was a great experience to climb the Great Wall of China.
By Dennis Peprah
Source: GNA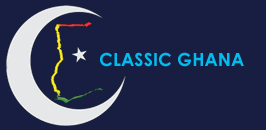 Latest posts by Classic Ghana
(see all)