Chinese and African cultures are set to collide in an explosion of colour, couture and cuisine as Fashion4Africa descends on China Exchange UK to showcase the best in African fashion in China Town.
The one-day boutique-style Pop-Up event, on Friday 27th July, features the work of 12 independent businesses with designs spanning the African continent in Soho's West End. Bold statement necklaces inspired by the rich continent will be on sale alongside ethical textile home products featuring Kuba art from the Democratic Republic of Congo (DRC).
"Fashion4Africa will be rekindling its contemporary African Pop Up with venue host China Exchange," said Fashion4Africa Founder and Director Anna Njie. "The aim is to promote celebrate the entrepreneurial spirit of African designers, retailers and artisans and show another side of Africa.
"What better way to do that than in London's cosmopolitan city in one of its most vibrant areas of commerce and culture – China Town, in the West End," she added. "This area has its own micro economy and is a natural hub for tourists visiting the city."
Entry is free and doors open from noon to 6pm at the China Exchange, 34 Gerrard Street. From 6pm – 9pm, there is a chance for visitors to network and enjoy an evening of entertainment, Africa food and drink, and a mini fashion presentation featuring award-winning models, talented designers and a well renowned judging panel.
The Fashion4Africa project supports emerging models and fashion designers of African origin in the UK and Africa through mentoring, training and development projects funded by fundraising events like fashion shows, designer competitions and The Face of Fashion4Africa modelling competition.
The project debut in 2010 with Somali Samira Hashi crowned the catwalk queen. Since then, successive winners have included beauties originating from Ghana, the Gambia, Nigeria and Uganda.
The next show will take place on Friday 14th September 2018. Applications now open for designers and to both male and female aspiring models.
Vendors exhibiting at the Pop-Up are:
Ahima Jewellery, Cowrie Designs, Duarra Ltd, Massassbi Batique, Jag-Nes Closet, Simiya Designs, Wolf Inc Leisure, CN&D Gingerbeer drinks, Tobams Colors, FunkyChunky Accessories and Yartecho.
Contact www.Fashion4Africa.com for further details.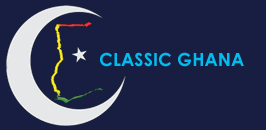 Latest posts by Classic Ghana
(see all)