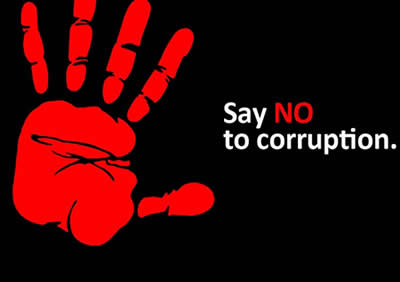 The Ghana Anti-Corruption Coalition (GACC) has challenged churches to use their pulpits to lead the fight against corruption in Ghana to enable the country to be corruption-free.
Mrs. Beauty Emefa Narteh, the Executive Director of the GACC, said even though Ghana was seen as a Christian nation with many churches all over the place, it was not reflecting in the fight against corruption as the rate at which corrupt practices were surging was worrying.
Mrs. Narteh said this when the GACC collaborated with its Local Accountability Network (LANet) in the Ada West District to sensitize congregants of some churches in Sege to mark this year's Africa Union Anti-Corruption Day at the district level.
The African Anti-Corruption Day was designated by the AU as part of the implementation of the African Union Convention on Preventing and Combating Corruption (AUCPCC).  
She questioned: "If Ghana is a Christian country, then where is the corruption? We need to start from somewhere."
She said even though some of the leaders in the country were corrupt, the youth could still do something about it as they would take over the mantle of leadership soon, hence the need for the church to inculcate anticorruption practices in them.
She said the youth must be interested in how governments spend public funds, as that was another way of fighting corruption in the country.
"As we commemorate this important day, we ask the youth particularly and Ghanaians in general to be active citizens and be interested in how government spends public funds, demand accountability, help protect the public purse, be patriotic, reject and report all corrupt practices." 
Mrs. Narteh indicated that the GACC considered the youth agency a key but untapped element in the fight against corruption.
Mr. Godwin Dzivor, the Focal Person for the LANet Sege, on his part, said the future of the Ghanaian youth was in danger due to the rise in corruption and urged Ghanaians to wake up and say no to the canker.
Mr. Dzivor said corruption was a crime that needs everyone to take proper steps in fighting it for the country to achieve its objectives in minimizing and eradicating it. 
According to him, corruption was fueled by greed, with its resultant destruction effect on the resources of the country as well as life; therefore, everybody, especially the youth, must have a voice against corruption by saying 'No to corrupt practices.'
"The worst disease in the world today is corruption, and the only cure to it is transparency; an honest person controls his mind, but the corrupt is controlled by his mind, so do not be part of corruption if you really want a developed country; be the one who helps build a better society by fighting it," he added.  
Source: GNA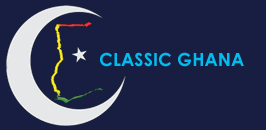 Latest posts by Classic Ghana
(see all)