Mr Richard Adjei-Poku, the Executive Director of the Livelihood and Environment Ghana (LEG), a non-governmental organisation on Wednesday said the country could be plunged into hunger and drought if measures are not stepped up to mitigate climate change impact.
He pointed out that as a food basket of the nation, the severity of climate change impact was felt in the Brong-Ahafo Region, with many river bodies drying up and forest resources diminishing at a faster rate and thus slowing down food production.
In an interview with the Ghana News Agency (GNA) in Sunyani to mark this year's World Environment Day, Mr Adjei-Poku said the country's forest had declined from 8.3 million hectares in 1900, to 1.3 million hectares in 2018, a situation, he added, required government's action to replenish.
Since 1974, June 5, every year is set aside by the United Nations to mark the World Environment Day, to promote "worldwide awareness and action for the protection of our environment".
This year's celebration is on the theme "Beat Plastic Pollution".
Mr Adjei-Poku said with regret that successive governments had not shown realistic and positive commitment towards preserving the environment.
He indicated that the government could fail citizens if Ghanaians over-relied on her for environmental sustainability to lessen climate change impact.
The Executive Director expressed discomfort with illegal lumbering, bad farming practices and uncontrolled application of agro-chemicals which polluted and dried up river bodies.
Mr Adjei-Poku noted that it required collective approach to tackle the problem of illegal chainsaw activities and called on traditional authorities to collaborate with municipal and district assemblies to arrest the situation.
He entreated the government to adequately resource and strengthen relevant institutions such as the Forestry Commission to be able to fight illegal logging in a proactive manner.
Mr Adjei-Poku said the media had an important role to play in helping to mitigate climate change impact, by educating the public on the causes and basic factors that contributed to climate change.
Source: GNA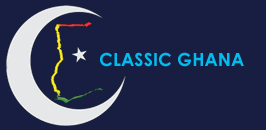 Latest posts by Classic Ghana
(see all)