Scientific studies backed by real life testimonies has revealed that continuous climatic changes have caused sea rise in the nine Volta Delta areas in Ghana.
As a result, visible signs of erosion and flooding have displaced dwellers, affected their economic activities and have pushed them to migrate from their areas to seek greener pastures.
Projections are that the harsh environmental factors would increase in the coming years and make delta dwellers more vulnerable, if proactive adaptation steps were not taken to ameliorate the shocks.
Professor Kwesi Appeanin Addo, a senior lecturer at the Department of Marine and Fisheries Sciences, University of Ghana made these known at a final dissemination workshop on Delta Vulnerability and Climate Change: Migration and Adaptation (DECCMA) held in Accra.
The five year DECCMA project which was sponsored by the Canadian and the British Governments, under the Collaborative and Adaptation Research Initiative in Africa and Asia (CARIAA) project, is to evaluate the effectiveness of adaptation options in the deltas, and also fight against climate change.
Prof Addo noted that the project found out that one third of all households with migrants perceived that there was an increased exposure to environmental hazards and that between 40-80 per cent of the respondents associated environmental factors with more insecure livelihoods.
"There is a strong evidence that there was a strong positive association between perceived impact of droughts on economic security of livelihood and migration. There is also evidence of whole households that have been displaced as a result of environmental change" he added.
Prof Addo said the study found out that the Volta Delta was a significant contributor to the national economy especially in the primary sector, supplied, and added value to, natural resources such as agriculture and fishing.
Mr Christian Tardif, Charge D'Affaires, Canadian High Commission in a key note address said women and girls were often the primary producers of food and providers of water, as well as heating and cooking fuel for their households.
He stated that," When these resources become more unpredictable and scarce due to extreme weather, women and girls have to spend more time and effort attending to basic domestic needs, such as growing food and collecting water and fuel."
"On the other hand, when women and girls have better access to climate-resilient resources and technologies, they are able to devote more time to activities-such as education, paid work, political and public participation-that enhance the quality of life for entire communities."
As powerful agents of change and stewards of natural resources, he noted that women had a strong body of knowledge and expertise that could contribute to climate change mitigation, disaster reduction and adaptation strategies.
He said the DECCMA project complemented other initiatives supported by Canada to improve the resilience of communities to the impacts of climate change.
Touching on some of the Missions project, he said there were bilateral agricultural projects, with the primary focus of increasing productivity, support Ghanaian farmers most of whom were women to help them to deal with the effects of climate change.
"The support provided included; education and sensitisation of local communities on the causes and effects of climate change and the dissemination of best practices in climate-smart agriculture. "Canada also supports regional and global agencies that are helping Ghana to address climate change issues.
"Canada's support to the multi-country Strengthening Climate Resilience in Africa project in collaboration with the African Risk Capacity Agency is promoting innovative tools such as climate risk insurance, early warning systems and disaster risk planning to improve countries capacities to better plan, prepare and respond to extreme weather events and natural disasters caused by climate change," he said.
Source: GNA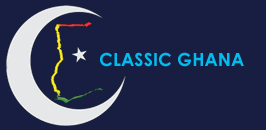 Latest posts by Classic Ghana
(see all)