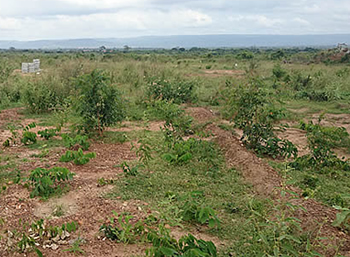 The Lands Commission says government is having difficulty in paying compensation on some compulsorily acquired lands, especially within Accra, due to conflicting claims by owners of the lands.
"The difficulty we face is that some of the acquisitions have been done and government wants to pay the compensations but the problem we have is the conflicting claims that the owners of the land themselves make.
"And so it makes it very difficult to discern as to whom should be paid the compensation," Mr Suleman Mahama, the Executive Secretary of Lands Commission, said.
Addressing the media on the sidelines of a recent working tour in Accra by officials of the Ministry of Lands and Natural Resources, led by Mr Kwaku Asuma Cheremeh, the Sector Minister, Mr Mahama said the situation had led to huge sums of compensation debts owed by the Government.
He said where it was certain and the compensation sum was known, and the acquiring agency was appropriately notified, government makes provisions for it in the budget.
Mr Mahama said in a sample survey done in Accra alone, it came out that in one particular location, which involved about 100 acres of land, compensations were running into billions of cedis.
He said the 1992 Constitution states that compensation should be fair, adequate and prompt, which the courts have interpreted it to mean government paid the current value in compensation to the affected people.
He said the Commission was set to map out the entire country to enable proper management and administration of lands.
Currently, about 27,000 kilometres of the country had been mapped out of the 238,000 square kilometres.
Mr Mahama said the mapping exercise would be funded with 35 million dollars sourced through the efforts of the Vice President as parts government's process of getting most government business done electronically.
He said the Ghana Enterprise Information System (GELIS), which involves digitising and automating the land administration process, would be expanded to cover the entire country instead of the initial piloting in Accra and a few other areas.
Mr Mahama said at the end of the Land Administration Projects (LAP 2) in February, this year, it was realised that some vital tools needed to expedite the processes of land documentation were missing, hence the introduction of the GELIS by government.
However, under the LAP, the Commission brought together the customary authorities and gave them a better understanding of their land administration mechanisms and established about 87 customary secretariats throughout the country.
"We have some very good examples like the Gbawe-Kwatei Family in Accra and the Asantehene's Lands Secretariat," Mr Mahama said.
"In a day, the Accra office alone gets 15 documents on police enquiries on land, between 30 and 50 enquiries on other searches from the ministries and departments, and about 200 to 300 enquiries on ordinary searches on property that the general public are interested in, all compiling the workload on the staff.
Source: GNA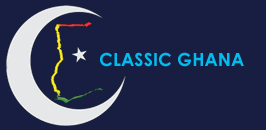 Latest posts by Classic Ghana
(see all)