Scientists at the Kwame Nkrumah University of Science and Technology (KNUST) have underscored the need for Ghana to promote local food production and consumption.
The benefits of local food to the citizenry's health were numerous, they argued, noting that the rich nutrients and vitamins available in local dishes could help improve life expectancy in the country.
The high nutritional contents in local culinary such as 'aprapransa', 'apiti', 'akyeke', 'oto', 'akple' and okro soup, 'tuo zaafi' with 'ayoyo' soup, which is rich in carbohydrates, irons and zincs from the leaves with pounded 'dawadawa', amongst others, helped to boost one's immune system, they said.
Professor Mrs. Rita Akosua Dickson, the Vice-Chancellor of KNUST, said ending hunger, achieving food security and improved nutrition as well as promoting sustainable agriculture were within the country's reach.
The government, therefore, should liaise with stakeholders and other key institutions, including the KNUST, to intensify research and broaden the base of local food production and consumption in order to achieve the Sustainable Development Goals (SDGs) on health.
This was in a speech read on her behalf by the Pro-Vice-Chancellor of the KNUST, Prof. Ellis Owusu-Dabo, at the University's 2022 Food Festival, held under the auspices of the Department of Food Science and Technology, at the Royal Parade Grounds, in Kumasi.
'Achieving the SDGs: Our Food, Our Culture, Our Health', was the theme.
It sought to espouse the rich cultural heritage of the country regarding the variety of the indigenous foods available in the Ghanaian society, the nutritional benefits and identity of the people. The festival attracted local and international participants along the food value chain, including exhibitors from Uganda, Cameroon, Sierra Leone, Germany, amongst others.
Prof. Mrs. Dickson said consuming indigenous foods could serve as a remedy for many ailments given the nutritional value of those foods.
"Food plays a massive role in achieving the SDGs. Our culture and food are all inexplicably linked and cannot be separated from the other," she stated.
Prof. Daniel Y. A. Duah, acting Dean of the International Programmes Office (IPO), KNUST, was not happy that the popularity of traditional Ghanaian cuisines had dwindled in recent years.
"As a country, we should be gearing towards developing our local culinary abilities and skills that reflect various beliefs, customs and habits and using ingredients, cooking methods and energies that are home grown and known in our context.
"Indeed, local dishes in the past did not only satisfy our hunger, but the local ingredients as shown by research, go beyond nutrition to nourishment of the body," he argued.
Prof. Nana Afia Opoku-Asare, of the Department of Education Innovations in Science and Technology, who chaired the programme, indicated that food was the most essential requirement in human life.
The Food Festival, she said, was appropriate to rekindle interest in traditional foods to benefit the people.
Source: GNA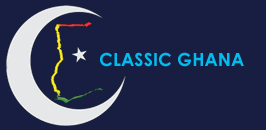 Latest posts by Classic Ghana
(see all)