The Organization of African Unity (OAU) was formed in May 1963 in order to, among other things, promote the unity and solidarity of African states and coordinate their cooperation. It was replaced with the African Union (AU) in 2002 to prosecute the integration agenda on the continent.
A key component of regional integration is how economies are interconnected through trade but intra- regional trade in Africa is low.  According to the 2014 World Economic Forum (WEF) report on trade, intra-regional trade in Europe stood at 69%, Asia at 52%, North Africa at 50% and just 18% in Africa.
In order to boost trade on the continent, the AU in 2012 adopted a decision to establish the African Continental Free Trade Area (AfCFTA) with the following objectives:
Create a single continental market for goods and services, with free movement of business person and investments and establish a Continental Customs Union.
Expand intra African trade through the harmonization and coordination of trade liberalization regimes and instruments across RECs and across Africa in general.
Resolve the challenges of multiple and overlapping membership and expedite the regional and continental integration processes.
Enhance competitiveness at the industry and enterprise level through exploiting for scale production, continental market access and better reallocation of resources.
On 21st March, 2018, 44 out of 55 member states signed the AfCFTA agreement at an Extraordinary Summit in Kigali- Rwanda. The scope of negotiation are in two phases; the first phase in trade in goods and services and the second phase focuses on intellectual property rights and competition.
The prospects of AfCTA are enormous; Africa has a population of about 1.2 billion people (a potential market), a GDP of US$3.4 trillion and a growing middle class. Despite the prospects of a continental free trade area, there exist challenges that need to be addressed in order to realize the objectives of the AfCFTA.
A major challenge to regional integration in Africa which can plague the prospects of CFTA is infrastructural bottlenecks especially in the area of transportation and communication. The World Bank pegs annual infrastructure deficit in Africa including maintenance cost at US$75 billion. This translates into 12% of Africa's GDP. Massive investment at the country and sub-regional levels are needed to unlock the potentials of a free trade area.
Homogeneity of products as a result of non-diversification and lack of value addition in Africa hinders intra-regional trade on the continent. In Angola, 90% of exports are in petroleum products similar to Nigeria while in Seychelles, 98% exports are in fish. This runs through the export basket of most African countries.
Absence of a single currency at the continental level in general and sub-regional level in particular is another challenge to CFTA. At the sub-regional level, the Economic Community of West African States (ECOWAS) is yet to see the common currency – ECO, materialize after several years of postponement because of challenges in meeting the primary and secondary convergence criteria.
In this globalized world, multiplicity of trade agreements exist between states on the continent and outside the continent which can hamper intra-Africa trade. The Economic Partnership Agreement (EPA) between Africa, Caribbean and Pacific countries and Europe, Africa Growth Opportunity Act (AGOA) between Africa and United States of America are a few examples.
In conclusion, it is a bold initiative by African leaders to initiate a free trade area agreement but a lot needs to be done thus; investing in infrastructure, diversifying exports, enhancing production capacities among others. The involvement of the private sector in the integration agenda is key to its success.
Emmanuel Odame Ofori
Delegate, Young Diplomat of Ghana.
Source: youngdiplomatsghana.org/journal/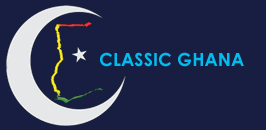 Latest posts by Classic Ghana
(see all)