President Nana Addo Dankwa Akufo-Addo has extended the closure of Ghana's borders for a month.
Addressing workers in a virtual May Day celebration on Friday (May 1, 2020) at the Ghana Broadcasting Corporation (GBC) in Accra, President Akufo-Addo said the extension was effective 1 am on May 4, 2020, and would elapse on Sunday, May 31, 2020.
The border closure, however, does not apply to goods, supplies, and cargo.
Address
The President in his address explained that the decision is to prevent travellers from importing the virus into Ghana.
He said: "With the suspension of all public gatherings still in force and our schools still closed, government has taken the decision to extend further the closure of borders for a month effective 1 am of 4th May until Sunday, the 31st of May, 2020. We know that the overwhelming majority of positive cases came from travellers or contacts of travellers so we have no option than to keep our borders closed until we are confident that we have put in place measures to prevent travellers from importing the virus."
The President, however, stressed that the restrictions would not be a permanent feature of the lives of Ghanaians.
Source: Graphic Online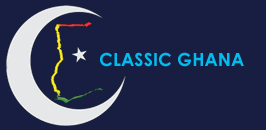 Latest posts by Classic Ghana
(see all)