President Nana Addo Dankwa Akufo-Addo, has called for the adoption of attitude and an enhanced hygienic living that will impact on the lifestyles of Ghanaians towards the fight against the spread of COVID-19.
That, he said, would be one of the permanent legacies of the pandemic.

"We have to improve our hygiene, our fitness and exercises, our eating, generally, our style of living, which will boost our immunity to disease and the virus".

Delivering his ninth televised updates on COVID-19 to the nation, on Sunday night , the President explained that people's ability to adhere to healthy lifestyles, such as regular exercises, observing personal hygiene and healthy eating would help boost people's immune system against the COVID19 virus and other diseases.

"For instance, we are told that the key vitamins that fortify our immune system are vitamins A, B6, C, and E.

" Fortunately for us, in Ghana, all of these can be found in many of our foods, such as oranges, kontomire, millet, cashew nuts, crabs, plantain, okro, dawadawa, brown rice and mushrooms.

"Following a good diet, patronising our healthy foods, exercising regularly, ensuring our personal hygiene, and improving our lifestyle habits should become part and parcel of our daily routines, which would help bolster our immune systems, and help us in the fight against the pandemic".

He also emphasized that it was also vital that Ghanaians continue to maintain the measures of social distancing protocols to contain the spread of the virus, as they were the surest way to a quick return to a life of normalcy.

He said all stakeholder bodies he had had interactions with over the last three weeks, in the health, labour, religious, chieftaincy, educational, hospitality, tourism and creative arts sectors, all shared in the opinion of people respecting the hygiene protocols , since "collectively, we believe they are essential for our very survival.

He said each person could also help to speed up the process of easing the restrictive orders "if we continue to practice the measures of social distancing, washing our hands with soap under running water, refraining from shaking hands, and, wearing our masks whenever we leave our homes.

"These measures must be respected by all".


Source: GNA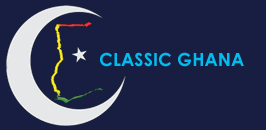 Latest posts by Classic Ghana
(see all)