The International Central Gospel Church (ICGC) has said all of its assemblies across the country should remain closed despite the government easing coronavirus restrictions.
In a communique to pastors and local assemblies outlining the re-opening of its branches, the church's Presbytery said all of its branches were to remain closed until further notice.
"No ICGC local assembly shall be opened to run in-person church services until so advised by the Presbytery," it said.
The government placed a ban on social and religious activities as part of measures to contain the spread of the novel coronavirus, COVID-19.
The ban saw the closure of churches and mosques for more than two months. But in his 10th address to the nation, President Akufo-Addo gave churches and mosques the green light to operate.
Despite the nod given by the President, the ICGC Presbytery said they would continue to worship God online.
"All ICGC local assemblies will continue to fellowship together on and online as we join the General Overseer on Sundays for services, as we do now.
"Local pastors will continue to minister to their congregations through online, on-air, and social media channels during the week (Mondays –Saturdays)," the communique said.
It added that the church would use the month of June to assess, monitor and evaluate all protocols in simulation exercises with selected local assemblies in various districts.
"This will enable us to determine the appropriateness and effectiveness of the protocols throughout our churches nationwide."
The communique emphasised the need for local assemblies to fully comply with the directives and other subsequent ones issued by the Presbytery.
The ICGC is, however, not the only church to have issued such directives asking its congregants to stay home, while the pandemic is contained further.
One of such churches to take such a decision is the Maker's House Chapel.
Its General Overseer, Dr Michael Boadi Nyamekye in a statement urged his congregation to continue to stay home, until the restrictions were further eased.
Source: The Ghana Report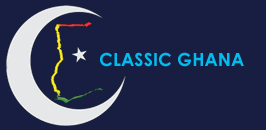 Latest posts by Classic Ghana
(see all)