The year 2018 has gone down into the archives of history as a year of the demise of some eminent Ghanaians.
The nation had so far this year, witnessed the loss of some of her illustrious sons such as former Vice President Paa Kwesi Bekoe Amissah-Arthur and former Senior Minister Mr Joseph Henry Mensah.
These two great sons of our motherland have since being laid to rest at the new Military Cemetery at Burma Camp in Accra.
Just as the dust seems to settle down after their demise, then the world was shocked by the breaking news of the death of another eminent son of mother Ghana, former United Nations Secretary General Mr Kofi Annan on Saturday, August 18.
Although as a nation, we are all saddened by their deaths, we take comfort in the fact that God knows best.
In fact, these great sons of Africa have all paid their dues to mother Ghana in particular and the global community at large; hence, they all deserve to be celebrated as heroes of all times.
Following the demise of these eminent personalities, as a nation, what the year 2018 is telling us is that "It is time to build a National Heroes Park".
Such a Park would serve as the burial site of Ghana's national heroes, senior ministers, Justices of the Supreme Court, Article 72 holders and national heads of religious organisations.
The Park could also serve as a botanical garden, which would feature many national monuments.
In fact, cemeteries have social and historic value and potential cultural significance.
The National Heroes Park would be of significance to the nation at large, because it would serve as the resting place of its heroes.
Persons to be buried at the National Heroes Park would be Ghanaians whose commitment to their country justify their interment there. The internment of such national heroes should be preceded by a State funeral service.
Being buried at the National Heroes Park would serve as the highest honour to be conferred on any citizen of the nation.
Countries like Zimbabwe and Jamaica have established National Heroes Parks in honour of their citizens who had sacrificed greatly for their nations.
Indeed, two eminent sons of Ghana have already being honoured with their respective resting places – a Mausoleum for Dr Kwame Nkrumah, Ghana's first President and The Peace Park for the late President John Evans Atta-Mills.
However, there is the need for a National Heroes Park, where other national heroes would be laid to rest.
As Bernard Malamud (April 26, 1914 – March 18, 1986), an American novelist and short story writer, puts it "Without heroes, we are all plain people, and don't know how far we can go."
The great heroes of mother Ghana, who have gone to be with their maker deserved to be accorded a national heroic resting place.
This also would go a long way to inspire posterity to sacrifice their lives in the service of the nation.
Peterson Tumwebaze of the New Times, Rwanda's leading daily newspaper, also noted that, heroes are extraordinary people, who exhibit unusual prowess, but these must be complimented by championing life-promoting values and uncompromising commitment to their purpose aimed at the common good.
As the adage goes, a nation that does not honour its heroes is not worth dying for.
All the national heroes of Ghana deserve to be honoured with an internment at a National Heroes Park, to bring honour to them and their families too.
A Reverend Minister, after the internment of a member of his congregation, once asked the mourners that "Who is next?"
The mourners solemnly replied, "Nobody knows".
As a matter of fact, in this journey of life, nobody knows the day or the hour of his or her death.
"Thou know'st 'tis common; all that lives must die. Passing through nature to eternity." – William Shakespeare.
As part of efforts to honour our national heroes, the government must take a critical look at the issue of establishing a National Heroes Park.
For the set time to honour the nation's fallen heroes with a befitting burial at a National Heroes Park is now!
Long live Ghana!!!!!!
By Iddi Yire
Source: GNA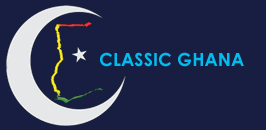 Latest posts by Classic Ghana
(see all)