An investigator from the Domestic Violence and Victims Support Unit (DOVVSU) of the Ghana Police Service (GPS) in Cape Coast, Mr Richard Boadi Twum, has called on parents to have sexuality interaction and education with their children.
He said teenage pregnancy and other adolescence trials were on the rise in the country and a serious intervention from parents was critical.
"If parents begin an early conversation about sex and its related issues, curiosity during adolescent stage that could land adolescents into trouble would be reduced to a minimal level".
"Early, honest and open communication between parents and their children is very critical, especially when your child is in that adolescent stage and we should also note that an honest and open conversation about sex does not lead to promiscuity as most of us have been made to believe".
He stressed that children are more likely to open up to their parents about the trials of adolescence such as relationships, anxieties and sexual issues when parents address these sexual problems at an early stage.
He was speaking at a community engagement with members of the Men and Boys Advocacy Club (MBAC), an advocacy club established by the Central Regional Department of Gender to engage men and boys on their roles in fighting sexual and gender based violence.
Teenage pregnancies
Mr Twum lamented the hike in adolescent pregnancies in the region, adding that the situation was increasing at an alarming rate and there was the need for efforts to address it.
"The region recorded 10,301 adolescent pregnancies last year and these are cases that were reported in hospitals only making the region the third highest recorder of adolescent pregnancies in Ghana".
He maintained that, Ghana could only achieve the Sustainable Development Goal 5, which calls for the rights and future of girls and women to be safeguarded by relevant stakeholders.
Director of Gender
The Central Regional Director of the Department of Gender, Mama Awotsu Adzagba II, in her remarks, said the department had intensified its campaigns and partnerships to help reduce the figures of teenage pregnancies in the region.
"It is worrying that the region recorded a lot of pregnancies in the first half of the year but there are discussions on the situation to clamp it down," she stated.
Part of the solutions, she said, was the formation of boys and men's clubs to reduce the many teenage pregnancies in the region.
"The Department of Gender, in this region for instance, has started an advocacy campaign which includes boys and men to help educate them on how to support girls and women and not victimise them".
She noted that without men and boys involvement in finding solutions, all efforts would not achieve much.
She urged members of the club to refrain from having sex with minors, saying no one would be spared if caught.
Source: Graphic Online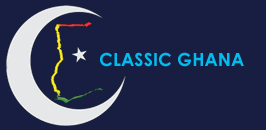 Latest posts by Classic Ghana
(see all)