young South African woman faced a near death situation but as fate may have it, she survived by "God's Grace" to tell her story to motivate others.
Kelebogile Masisi, a massage therapist in South Africa have had to battle with a strange disease back and forth since last year October.
Although, the disease could not be specifically diagnosed, it fell between an extreme rash or a serious acne on her face. "It started as rashes last year October, and went down in November. It's been on and off till March this year.
It started again as pimples in April so I thought it was acne," she said in an interview with modernghana.com Although, she thought it was acne, she believed deep inside her it wasn't acne but rather her situation had a spiritual undertones.
In June and July, she said it started being so painful and whenever people asked her, she would say it was acne although she knew it wasn't.
In August her situation worsened, pastors prayed for her but nothing happened. "I was invited to some churches, people prayed for me, but nothing happened."
Now her condition turned from rashes on the face to somewhat severe pimples and then her face began swelling to the extent that she couldn't see.
"I was taken to the hospital on a Friday and the doctor said I wasn't going to leave up to Monday but by the grace of the Lord I am alive."
She was admitted to the hospital for the second time, doctors thought it was acne but they decided to give her drugs to reduce her swollen face and from there she started recovering gradually.
For her, consistent prayer is the only thing that aided her recovery. "Friends, pastors, mother's colleagues,hospital staff and a WhatsApp prayer group stood in and consistently prayed till I was completely healed."
"It was a difficult moment for me, my family and friends. All we did was to pray…nothing else. The doctors were even surprised about the speed of my recovery when they came to check on me."
She had a mesage for women going through similar ordeals, "No matter what may come your way, people will come up with remedies but stick to the word of God."
By Pamela Ofori-Boateng
Source: modernghana.com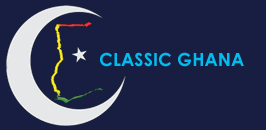 Latest posts by Classic Ghana
(see all)